The legendary Interior Designer, Arthur Elrod's own home before building the Lautner home in Southridge is now on the market.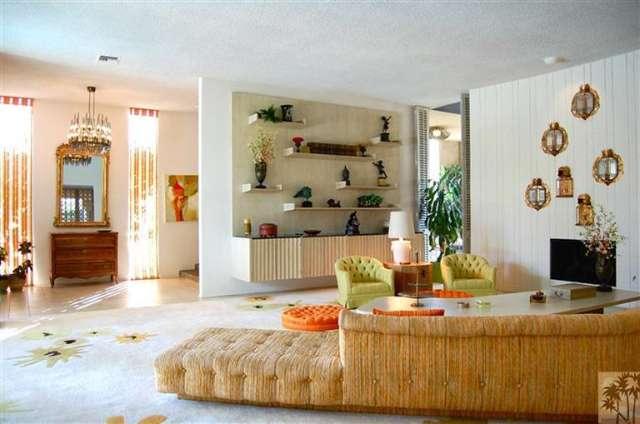 Not on market for over 40 yrs, it is now available. The home has been beautifully maintained, with the Elrod interior just the way Arthur had decorated it when sold to him.
This home is offered furnished just the way Arthur had it furnished.
MLS: 21477397DA    
 $2,195,000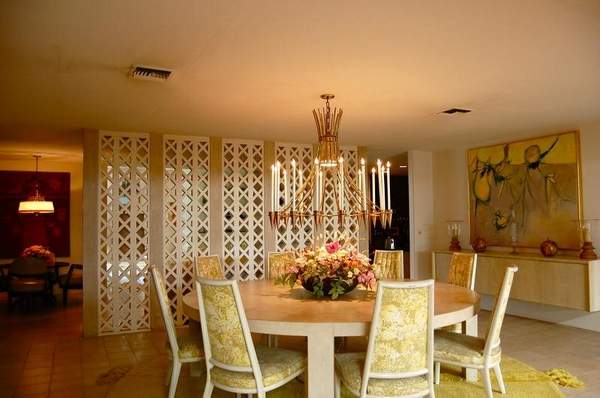 From Palm Springs Life article by Dominique Fong:
Back on the market after 40 years, the first Palm Springs home of noted interior designer Arthur Elrod looks practically the same as it did in the 1960s and '70s, like a capsule frozen in time.
…
Elrod was unafraid of color. In the living room, a custom wool V'Soske carpet with orange flora lays underneath an ottoman in an even bolder shade of tangerine and two lime-green armchairs.