During Coachella 2015 is a great time to shop for real estate (

a home or a condo) 

in Palm Springs !

By Sofia Yarberry

For two weekends every April, Palm Springs becomes the stomping ground for music worshippers everywhere– they come in droves from every coast draped in 70's inspired fringe and flares, floral dresses and wide brimmed hats. Palm Springs is the homebase, pre-party, and after-party destination for Coachella goers.

Hotels, such as the Saguaro, open their doors for pool parties, concerts and loads of private "industry" events. Just this past weekend the Hilton, the Ace, the Parker among others, hosted various events ranging from daytime pool parties with DJ sets to evenings with bands like HAIM.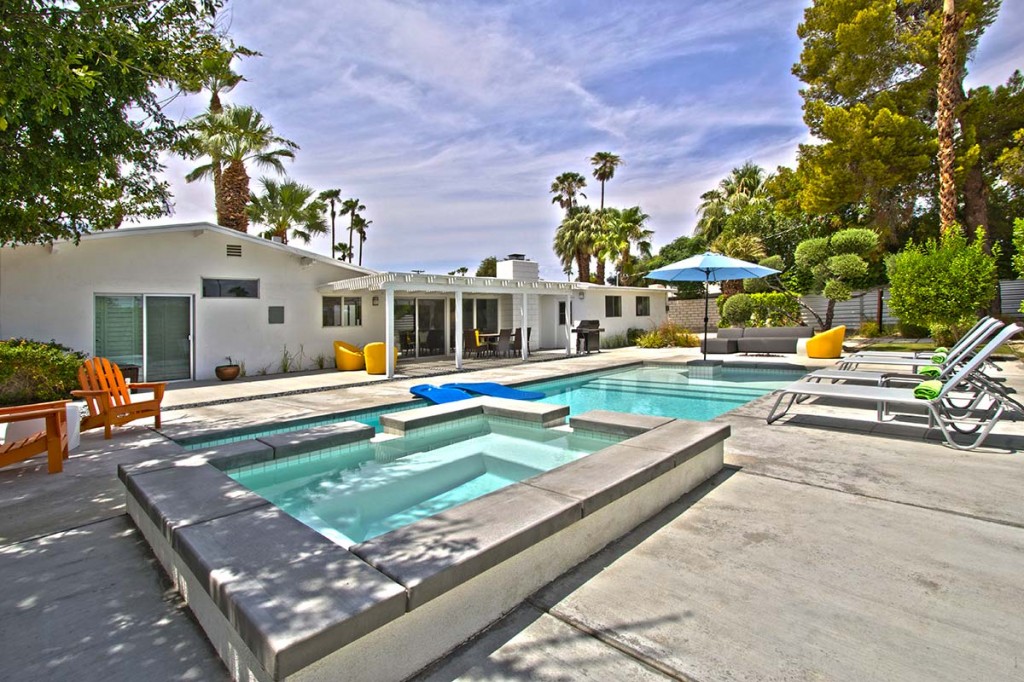 Palm Springs with its eclectic community, leisure style and laidback vibe, coupled with affordable hotels & vacation rentals make it the perfect spot for the young, stylish Coachella attendees to post up and go out for a long weekend in the desert. As weekend one comes to an end, weekend two is right around the corner. The Hilton has CHVRCHES (4/16) and Skrillex (4/18) playing poolside while the Ace is continuing to host free and open to the public daily events as part of their Desert Gold Coachella weekend series.
Whether a local or just passing through for the music, Palm Springs in all its mid-century glory offers a home for anyone who wants to layout, have a drink, and enjoy the music.
Search for a home or a condo