Tahquitz River Estates is a neighborhood in South Palm Springs that sits on both sides of the Tahquitz "wash" – a great place to look for real estate for sale.
It was known in 1930s as the Palos Verdes Estates and still is populated with charming "Old Palm Springs" Spanish revival homes. Today, there is a great diversity in architectural styles which make it a very unique place to live. Tahquitz River Estates is a quiet neighborhood which has seen many homes being updated one by one these past few years. If you are considering real estate in Palm Springs, Tahquitz River Estates is a wonderful neighborhood to discover.
This particular home is a Desert Ranch Style home built in 1965. The home has 4 bedrooms, 3 baths, and a large family room converted from a Sun Porch.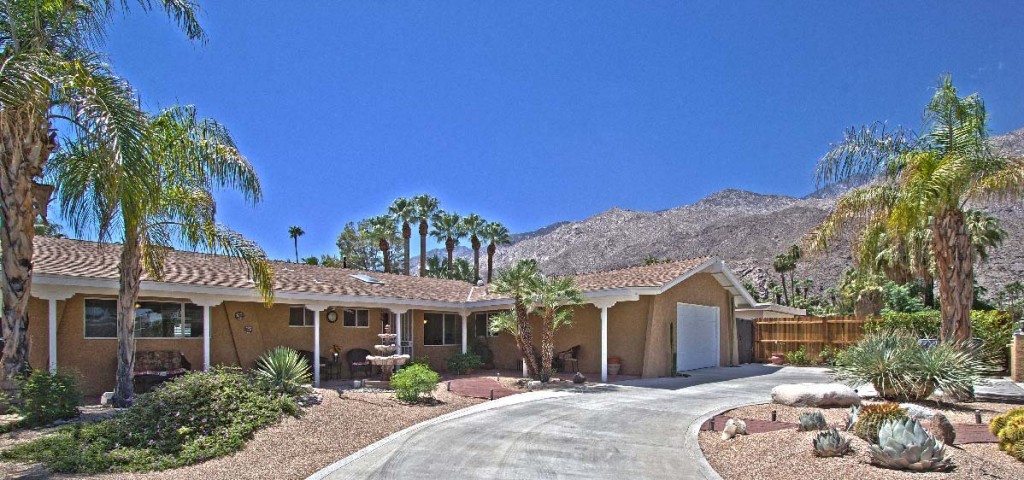 4 Bedrooms, 3 Baths, South-facing backyard with pool & spa
263 E Morongo Rd, Palm Springs, CA 92264 (map)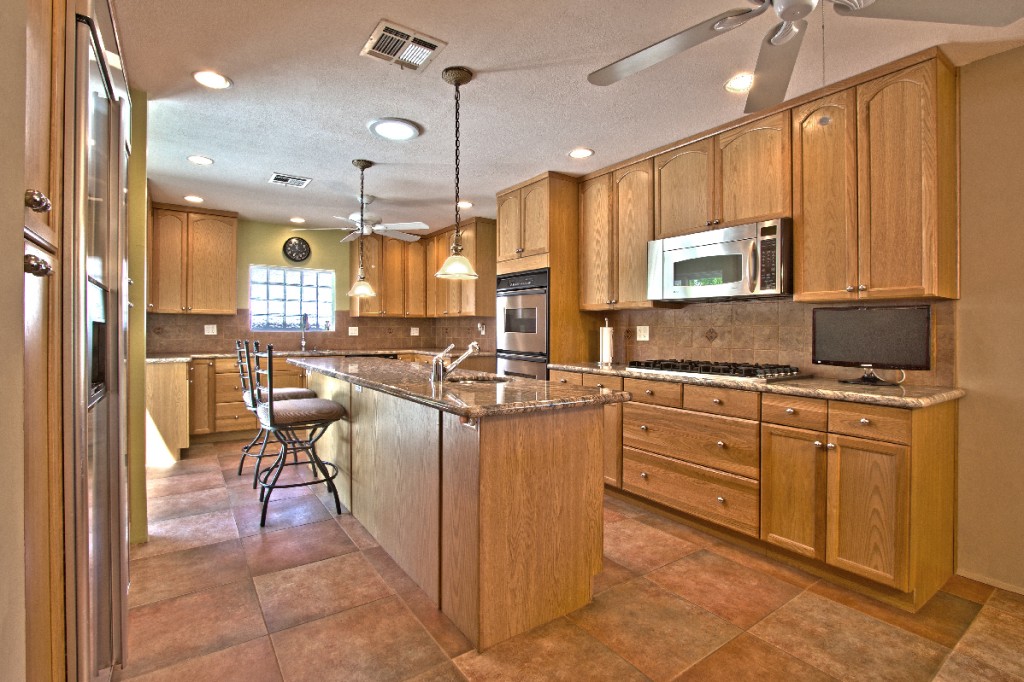 Sitting amidst the diverse architectural styles of Palm Springs' centrally located Tahquitz River Estates is this charming Mid-century Ranch built in 1965. Of the 4 bedrooms, one was converted into a den, two are master suites. The den has closet space and can be converted back into an official 4th bedroom. The lanai, which has been enclosed, adds a generous amount of room for all to enjoy the yard through its wall of dual pane windows. The large South facing yard offers an updated pool with spa, from which gorgeous mountain views can be enjoyed.