The 1964 Palm Springs luxury home designed by architect Donald Wexler for singer/actress Dinah Shore and recently purchased by actor Leonardo DiCaprio can now be rented….for a mere $4500 a night, with a two night minimum.
The good news is that for that price, you not only get a an amazing private estate with tennis, but also free WiFi and daily maid service.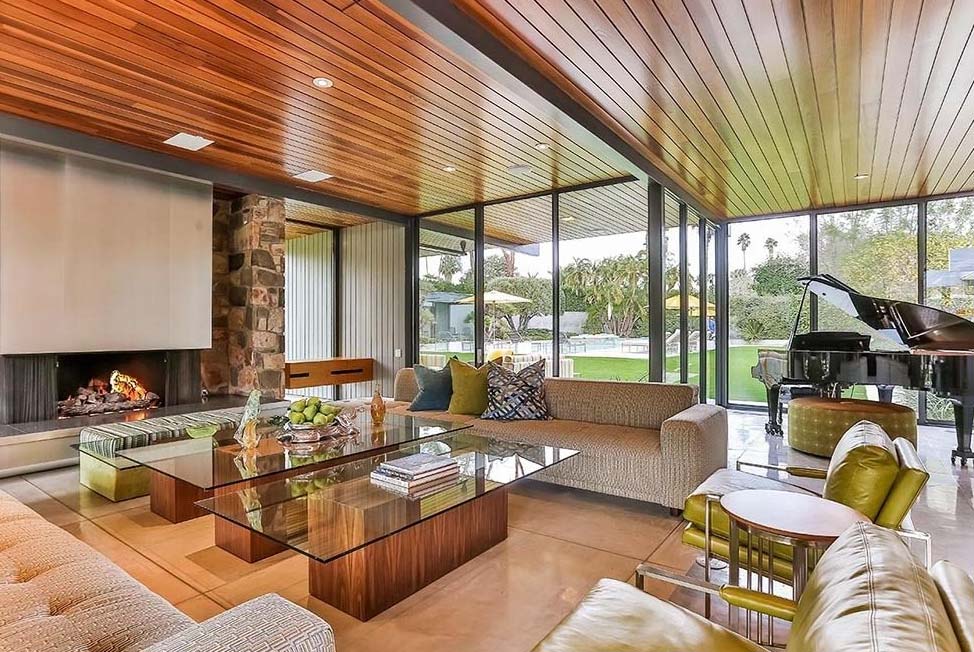 The 7,022-square-foot iconic home has floor-to-ceiling glass walls, wooden ceilings, a massive stone fireplace and a (required in Palm Springs) sunken bar in the living room. The home has 6 bedrooms and 7.5 bathrooms. Of course, a desert estate is not complete without a swimming pool and a tennis court.