If you are looking for that architectural gem in Palm Springs, CA., Donald Wexler and Richard Harrison's Steel House #4, built in 1962, is currently on the market for $689,000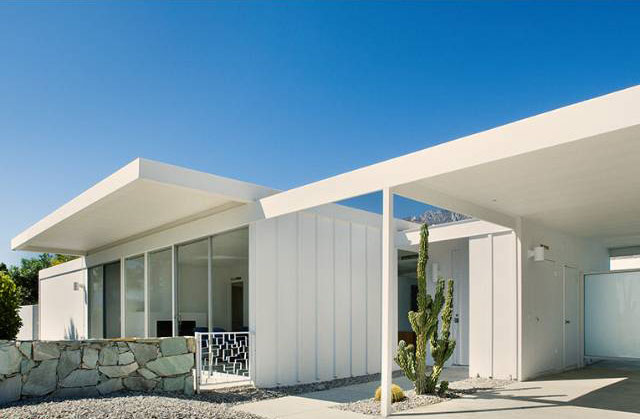 The home is 1477 square feet of steel and glass with two bedrooms, two baths and a den in an open floor plan. Each of the steel homes are a City of Palm Springs designated Class 1 Historic property.
Dramatic West facing mountain views. Private pool and spa. This is an opportunity to join an exclusive fraternity of steel house home owners. These homes are respected and admired for good design and innovative building materials which still endure today.
MLS#: 13-719857PS
View in Google Maps