Edited by Sofia Yarberry and originally from a Feb 22, 2016 post by The Good Life Realty
Thinking of buying a new home in Palm Springs or Greater Palm Springs Area? whether you're buying your first home, or your 100th— the following tips are critical. Compiled by our friends at The Good Life Realty, this insider advice applies regardless of where you're looking to purchase.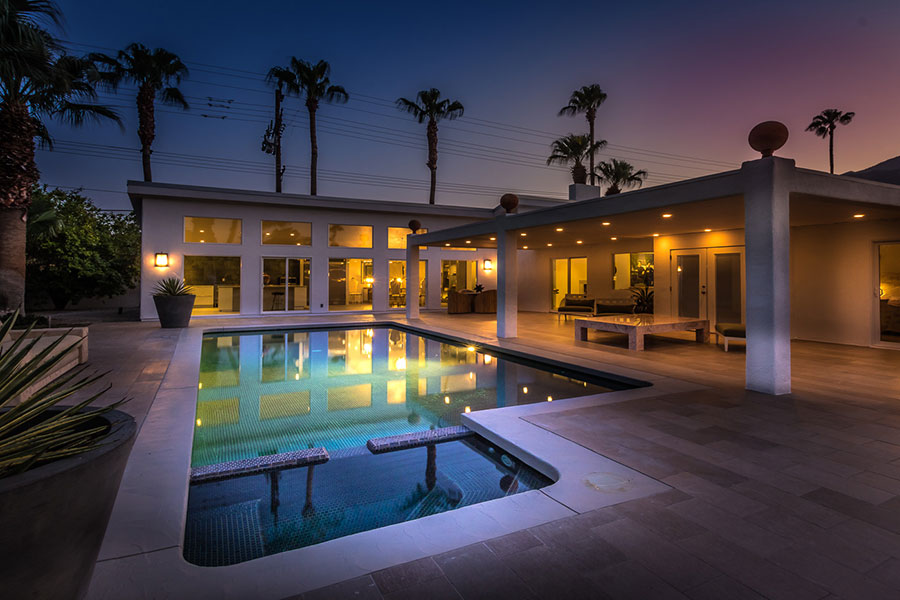 Top Tips and Tricks from Real Estate Insiders
No matter if you're in a buyer's or seller's market, there are a few critical steps you can take to make an intelligent purchase. Buying a home in Palm Springs, isn't much different than purchasing somewhere else in the US. Following these real estate tips, plus with working with one of our expert Realtors, will help simplify this process, so you can get that dream house sooner rather than later.
Know your buying power
Unless you're planning on paying cash for your property, knowing your buying power is important before you start the whole search process. What is your buying power? By "Buying Power" we mean the combination of your credit-worthiness and how much you can realistically pay for a home.
First, you need to understand the hidden costs of buying a home. Of course you will need to have the money for a down payment (which is typically between 10% – 25% of the offer price), but you should also have enough available money for the following:
– Any additional transaction fees, such as transfer tax
– PMI (Private Mortgage Insurance) (info here)
– Title insurance
– Escrow fees
Then you need to calculate what you can realistically afford each month, so you know what type of payments you are able to make. Your mortgage rate will depend on your creditworthiness — if you have a high credit score, your lender will likely approve you for a lower mortgage rate, which can save you thousands of dollars per year in interest. A loan professional can help you figure out what you can afford. Here is a list of recommended local lenders in the event you are currently not working with anyone.
Fix your credit with the help of a loan professional
According to CreditKarma, a good credit score is usually 720 or above. You want to clean up your credit as soon as you can, and definitely before you go to a lender for a loan pre-approval. Get a loan professional to check your credit score for you. A professional can give you a clearer idea if your score is in the 'good' range, or if you need to do some credit cleanup before getting a mortgage pre-approved.
Work with a knowledgeable local agent
Do you understand what kind of market you are buying into? Even within Palm Springs' city limits, there are micro markets that are increasing or decreasing in value.
That's why it's important to hire a highly competent and knowledgeable real estate agent who knows the specific market you are looking into to buy a home. It is important to make sure that the professional you're working with understands that particular market, so that they can guide you through the process(es) seamlessly.
Don't try to time the market…
In short, even in a hot market, there's never a perfect time to buy a home. It can take a while to know exactly what you like, and you may have to look at 10+ homes before you can recognize what best suits your lifestyle. While you're shopping around for the perfect home, take photos of your favorite properties and the details that you liked the best. This way after seeing so many unique options you can begin to piece together what is important to you in a property— maybe it's a tile kitchen counter, or floor to ceiling windows, or perhaps that walk-in closet you've always wanted.
When you start shopping, have an initial consultation with your realtor.
Give them every single detail that you know about your lifestyle, buying power, needs, wants, and desires for your home. Even if you don't exactly know what you want, your Realtor can help you sort out your priorities and at the least narrow down your search.
The more details you can provide, the easier it will be for them to help you find your future home. Doing some online research is great, but always remember that our agents at The Paul Kaplan Group may know of exclusive listings not available to the general public. So if you don't see the perfect fit online don't be discouraged, just make sure to contact our realtors!
… But make the offer as soon as you find the right home
If you love it, make the offer. Otherwise, that dream home may disappear faster than you think. You can't imagine how many times clients find the desert home of their dreams- and maybe it has been on the market for 200 days, yet suddenly someone else decides they want that property too! Waiting even a few hours to write an offer will often result in losing out.
Your buying agent should contact the listing agent before you submit an offer so that they can decide what's important to include.
Show that you're serious about the purchase by creating a buyer's offer packet. It should include your lender's pre-approval letter and a screenshot of the down payment money in your bank account (or proof of assets if paying cash).
Get a home inspection
Once you're in the negotiation process, it's essential that you get a third-party inspector to run a thorough home inspection. The inspector will be looking for major structural issues, including problems with the foundation, plumbing, and electrical systems. Your inspector should be extra picky, pointing out the most minor faults. Here is a list of accredited inspectors. 
Homes in California are typically sold "as-is." Make sure to have your inspections conducted during your inspection contingency period. If there are any major structural issues, you may be able to negotiate with the seller to repair them. Minor issues that you can repair on your own may also be points for negotiating a lower offer, however an inspection report is not necessarily a repair punch list for the seller. Unless it is in your contract, the seller may not be obligated to do any repairs; and if you decide the house is not in the condition you had expected, then you are often able to cancel the contract- however always confirm what the terms of your contract are before signing!
Protect your credit before you close
Don't raise any red flags with your creditworthiness in the weeks before closing.
Keep your spending to a minimum and don't make any major purchases before closing — that includes buying furniture, or a car, truck, or van, or any excessive charges on your credit card.
Keep your bank accounts stable. Don't change banks, spend any of the money you have set aside for closing, or make any large deposits to your accounts without checking with your loan officer first.
Keep your employment situation stable — do not change jobs, quit your job, or become self-employed. Any sudden change in your income can have that pre-approval offer rescinded.
Do not cosign a loan for anyone. It will open an inquiry into your credit and add to your debt, which could raise your mortgage rate and cost you thousands of dollars over the life of the loan.
Looking for a home in Palm Springs? Contact me via this form or call me at 760-808-3300 and I will assist you in finding your desert dream home in the right neighborhood for you.