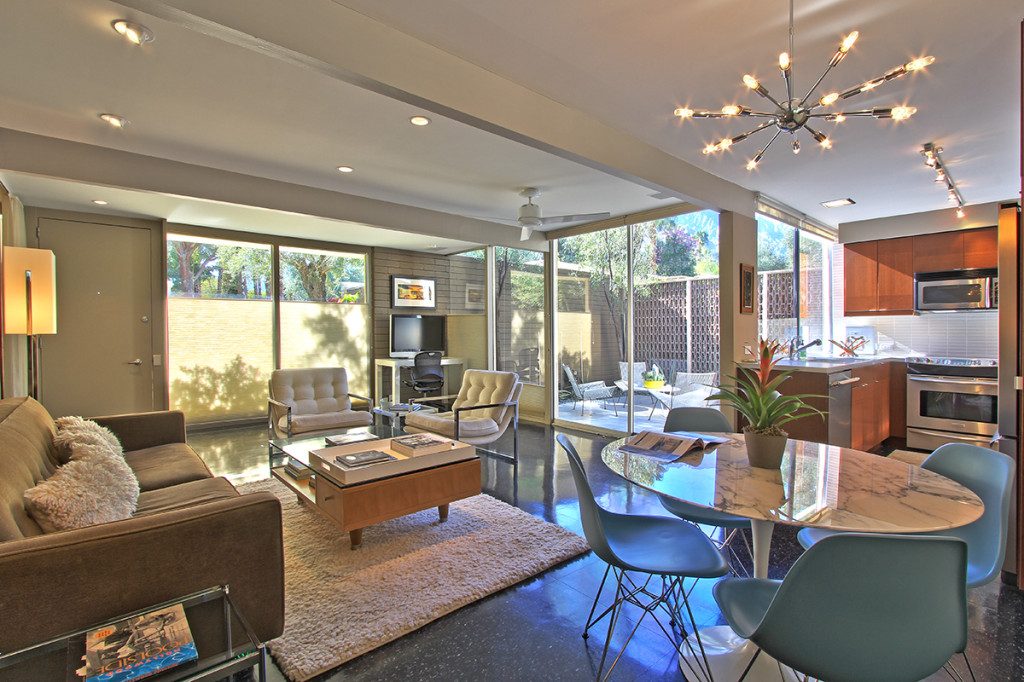 Currently available is unit 107/108, situated in the back of the complex, and offering generous mountain views from both patios.
MLS: 17-215748PS –
SOLD $378,000

 /  Monthly HOAs $545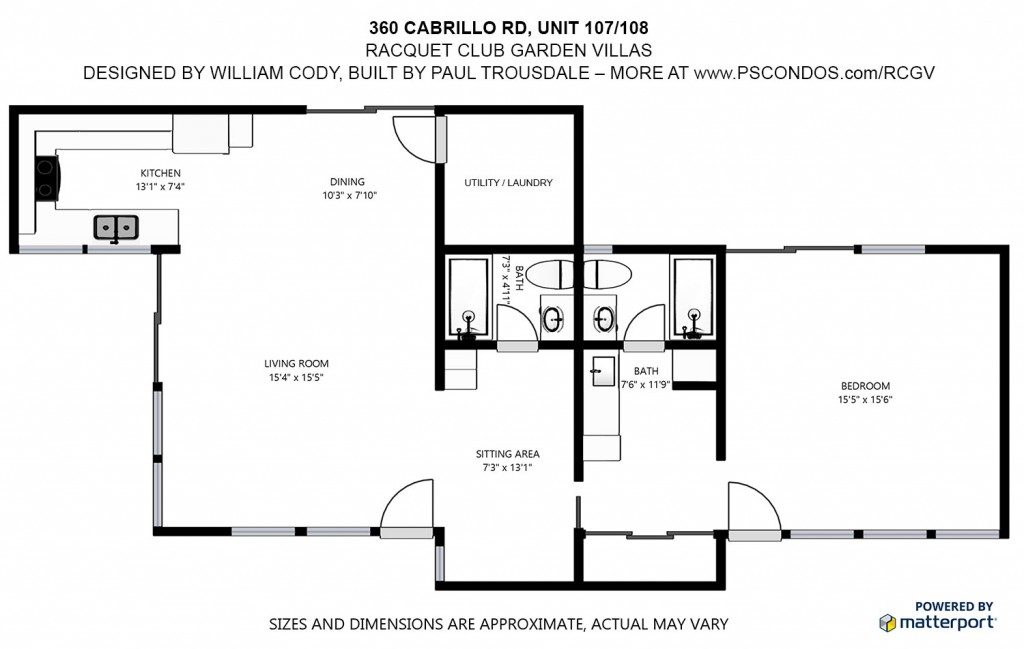 Sold turnkey furnished
1 Bed + den, 2 baths
By Sofia Yarberry
The Racquet Club Villas are one of Palm Springs' most historic housing complexes—developed by an acclaimed trinity of mid-century modern designers: architect William F. Cody, builder Paul Trousdale, and landscape artist Philip A. Shipley.
Built in the 1950s The Racquet Club Villas, even six decades later, still maintain much of the authenticity of their original design. None of the cottages to this day have been knocked down, and some have been combined in order to offer larger home spaces. One of the features that makes this such an iconic community is the landmark design: including floor to ceiling glass windows, concrete block walls, resort-style pools, and dense lush greenery that adds an air of seclusion in the midst of the desert.
Artist and thinker László Moholy-Nagy has commented on glass architecture in his book The New Vision: "A white house with great glass windows surrounded by trees becomes almost transparent when the sun shines…The white walls act as projection screens on which shadows multiply the trees, and the glass plates become mirrors in which the trees are repeated. A perfect transparency is the result; the house becomes a part of nature," (64).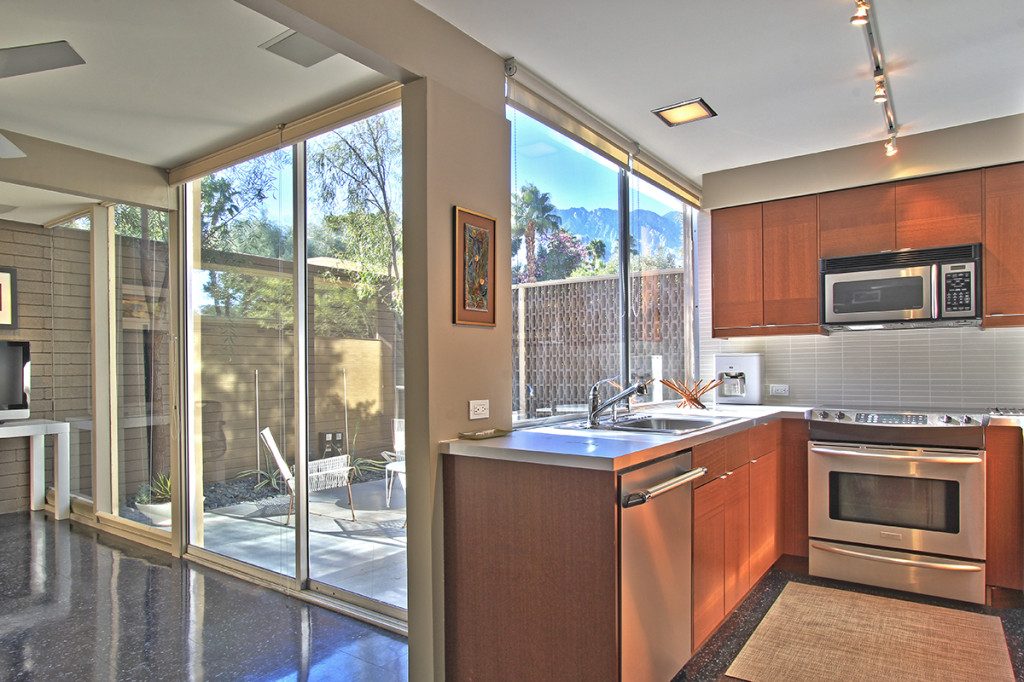 This is evident in the Racquet Club Villas— the ample, greener than usual desert landscape and the infinite sunny days are embraced by spectacular giant glass windows that allow light and shadows to flood the room. Although this community offers an offset impeccably designed escape it is also only minutes from hip downtown Palm Springs and next to the old Hollywood haven The Racquet Club. The Racquet Club Villas were issued the Palm Springs Historic District Designation in 2013 and is possibly one of the most chicly designed parts of Palms Springs' history.