One of my clients decided that he wanted to look at some land around the Salton Sea … Ok, so that might be for an interesting road-trip… oh wait, did I mention that he happens to own a series 4 Aston Martin Lagonda, of which only 105 were produced, and only 8 are currently in the US?  Suddenly going to the Salton Sea didn't seem like such a bad idea!
After a 45 minute drive, our first stop was at the Ski Inn in Bombay Beach to try the Patty Melt Anthony Bourdain had spoken of so highly (photo here).  The verdict?  Greasy but TASTY, …. and the beer wasn't so bad either!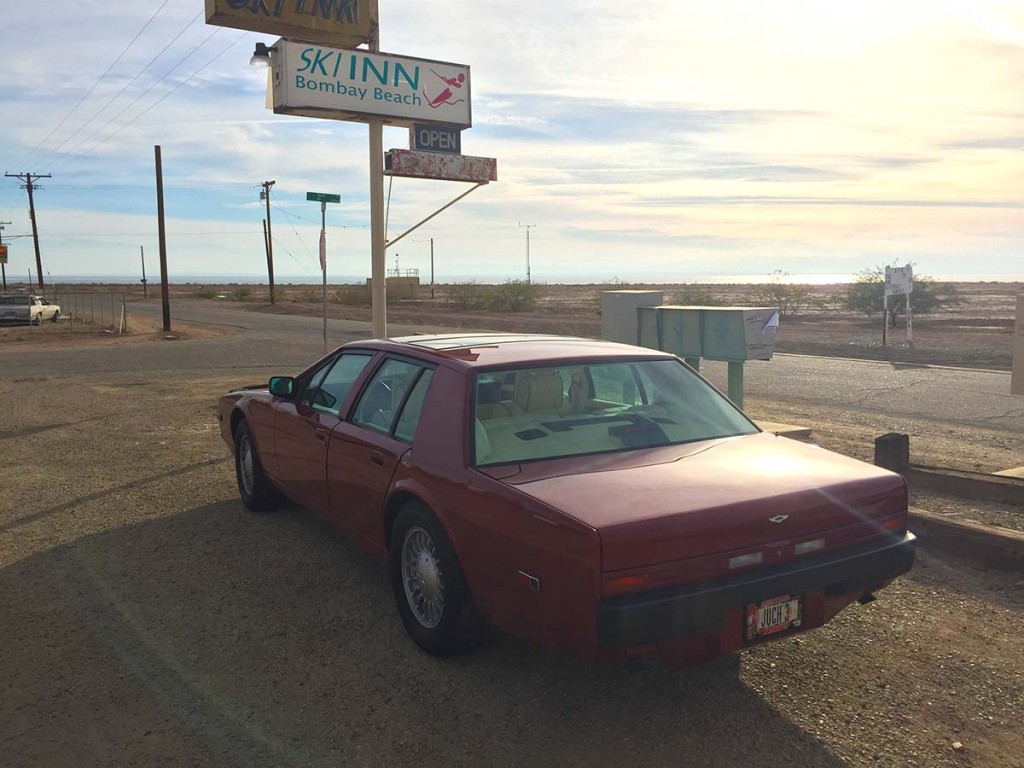 A toast to the owner of the Ski Inn (who is currently trying to sell his bar in an effort to focus on retirement …  we all considered pitching in to buy it… really!)
Our next stop was at the North Shore Beach and Yacht Club which was restored in 2010.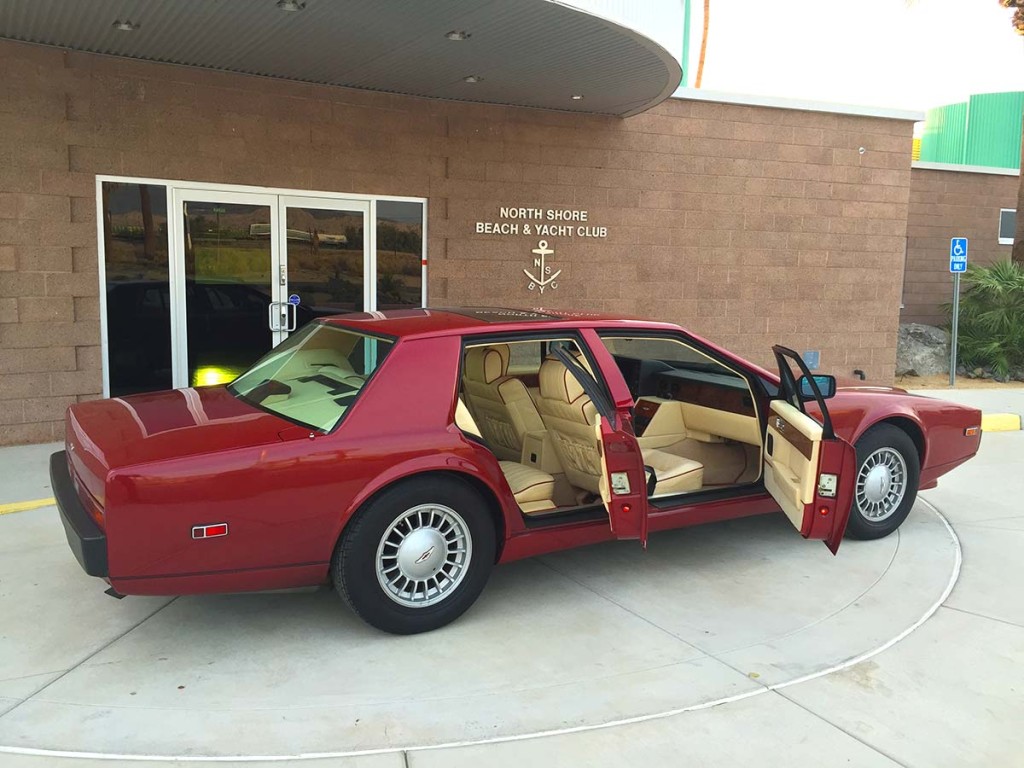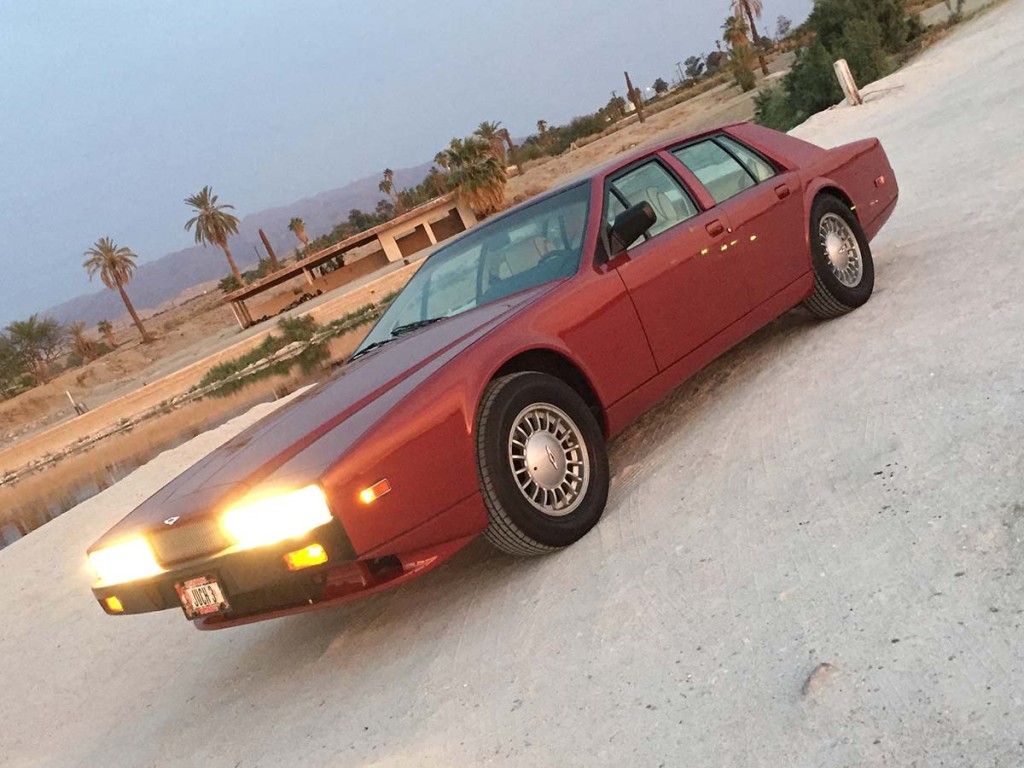 The wildlife was plenty – so many birds flying while the sun was setting.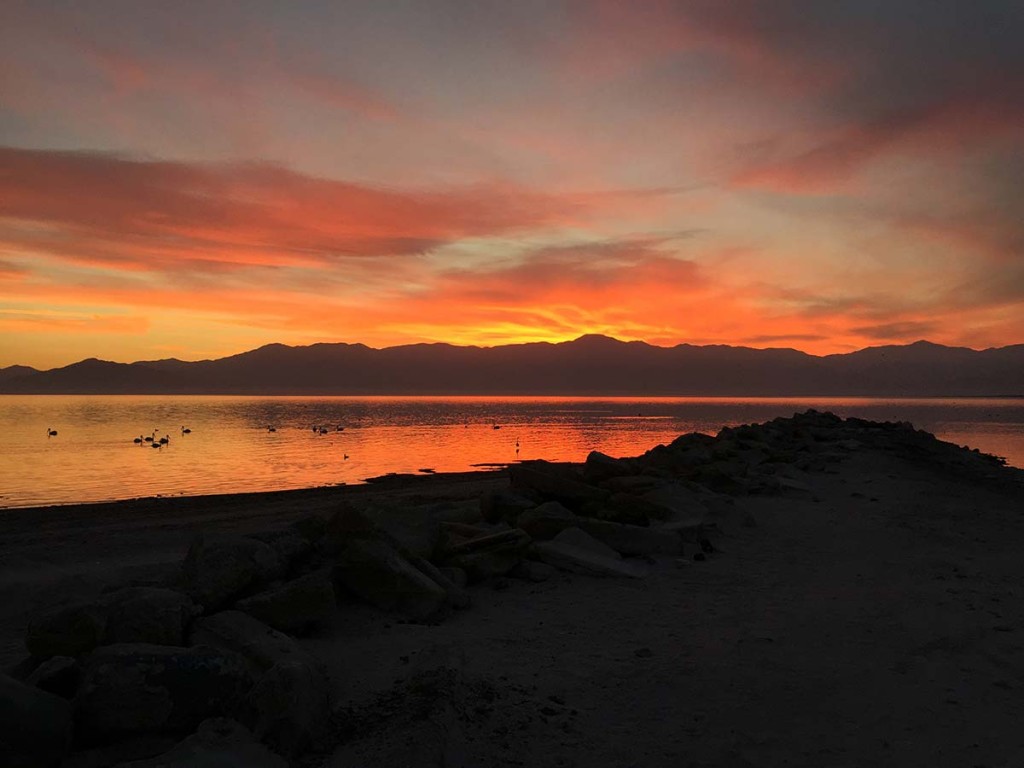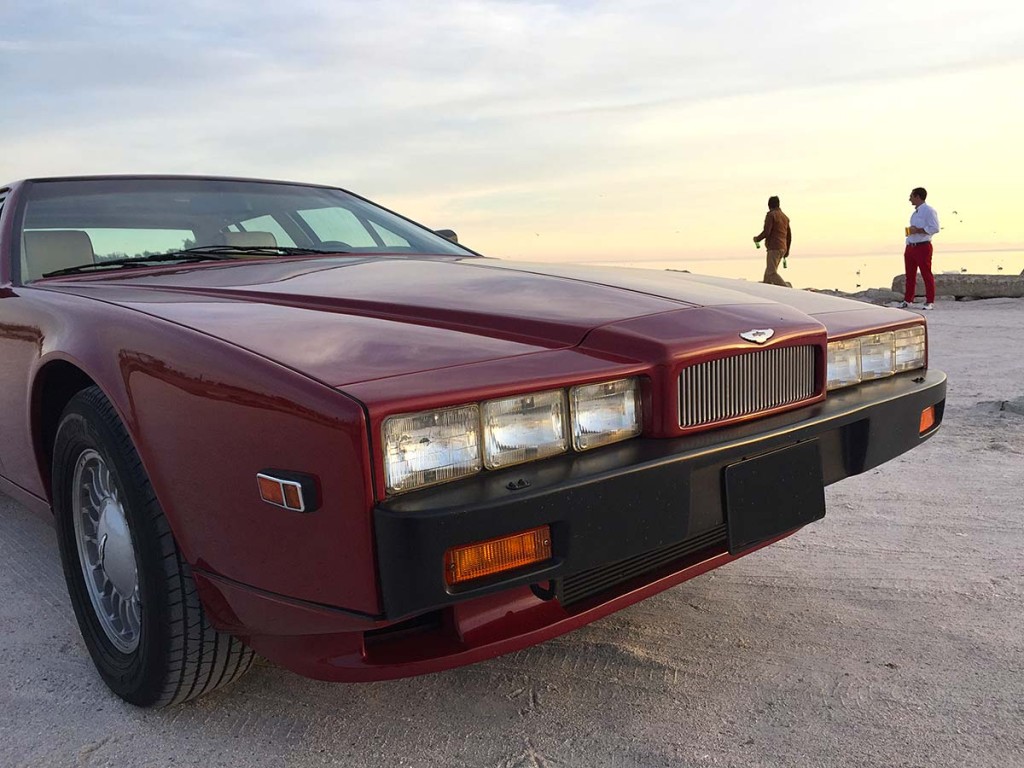 Well, we didn't really look at land, but we had a great afternoon and all realized that this place, 45 minutes South of Palm Springs, is quite special in its own way.
If you are interested in learning more about the Salton Sea, there is a great documentary narrated by John Waters called Plagues and Pleasures on the Salton Sea.