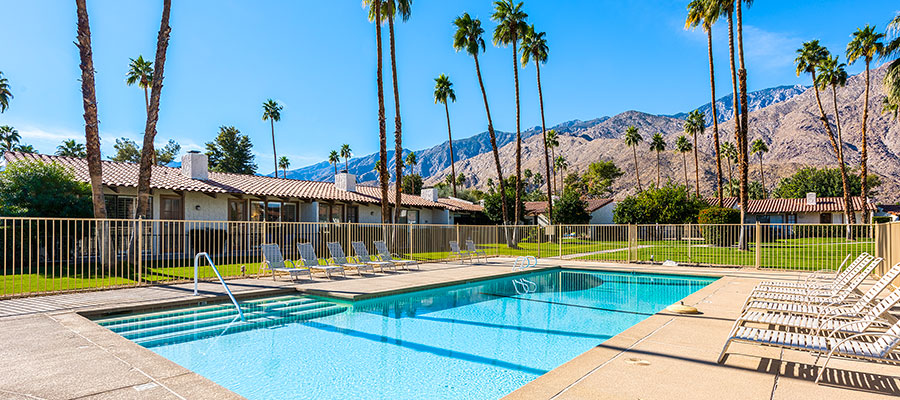 Deepwell Ranch, Palm Springs, CA
Deepwell Ranch is a Planned Urban Development (PUD) designed by famed architect Barry Berkus and built between 1970 and 1972 – it consists of 111 homes on 24 acres. In 1926, scientist Henry Pearson purchased it and drilled his first well and discovered water close to the surface down to about 630 feet. As a result of this well, then the deepest in the Coachella Valley, the property became known as Deep Well Ranch. The Homeowners Association maintains the grounds, the three pools, three hot tubs, tennis court, exterior paint for each home, as well as earthquake insurance. There are 31 detached homes on the outer perimeter of Primavera Drive, eight two-story attached town homes and 80 attached single and double-story homes in clusters of three, four or five throughout the Ranch. Deepwell Ranch is managed by Management Trust / 760-776-5100.
Deepwell Ranch has a 30 day minimum rental period. 
Homes for sale at Deepwell Ranch, Palm Springs: