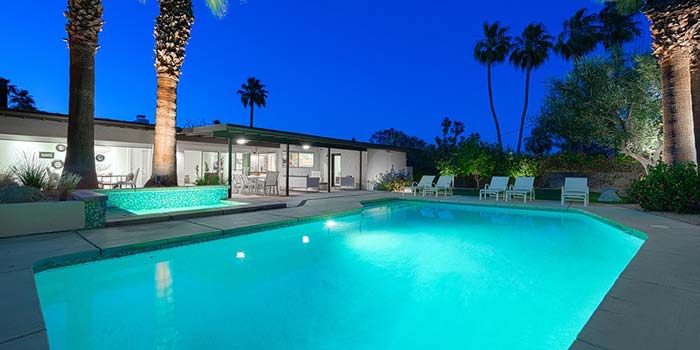 The Movie Colony, Palm Springs, CA
The Movie Colony is a small, affluent neighborhood or about 170 homes located in central Palm Springs. It is known for its Spanish Colonial Revival and mid-century modern architecture, as well as its proximity to downtown Palm Springs with its shops and restaurants, as well as the Ruth Hardy Park with is lavish lawns and tennis courts. The Movie Colony was developed in the 1930s and 1940s, and was originally home to many Hollywood stars and other celebrities. Some of the most famous residents of the Movie Colony include Cary Grant, Dinah Shore, Marilyn Monroe, and Frank Sinatra.
If you are looking for a luxurious and historic neighborhood in Palm Springs, the Movie Colony is a great option.
For sale in the Movie Colony, Palm Springs: