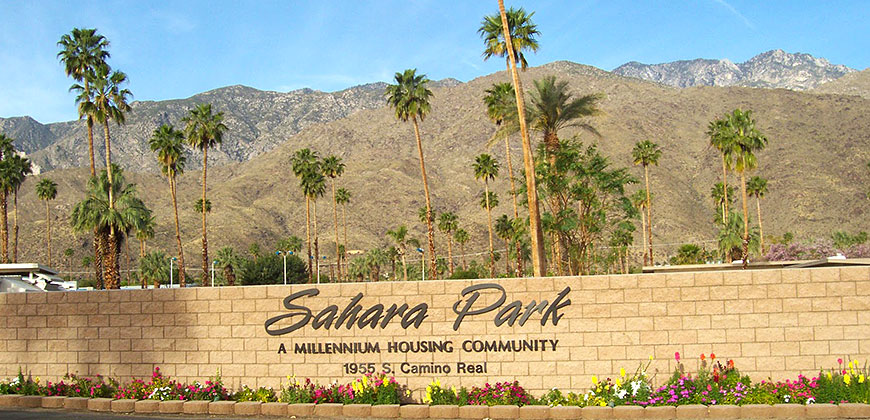 Sahara Mobile Home Park, Palm Springs, CA
Sahara Mobile Home Park is a 55+ mobile home community located in the fabulous South Palm Springs. The park is owned by Millennium Housing and has a space rental fee of ~$560 (as of Dec 2022). The community offers a community pool and spa, a clubhouse with kitchen, meeting room, exercise room, and billards. Pets: Up to two small dogs (25 lbs) are allowed per household. You pay for your own electric, gas, and TV/internet. Minimum income requirement: The park requires that each owners shows a minimum NET income of $1800 to $2000. Sahara is on fee land. You may contact the Sahara Park manager at 760-327-1881. All units must be owner occupied.
You may not lease/rent the units – No short term rentals, no exceptions!
For sale at Sahara Mobile Home Park, Palm Springs: