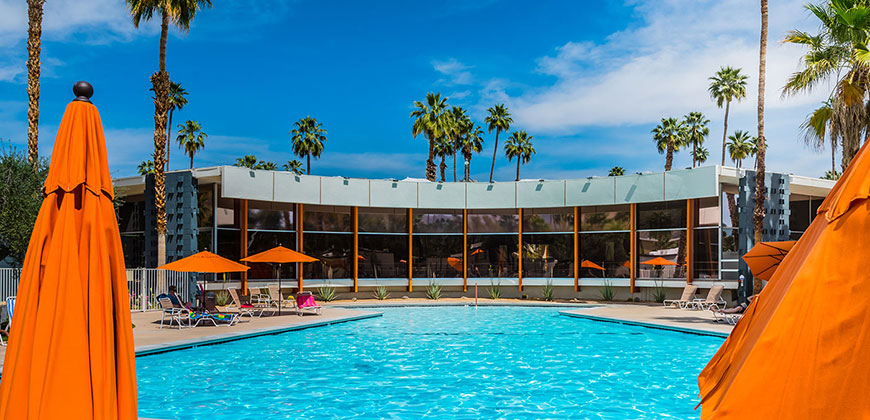 Ocotillo Lodge, Palm Springs, CA
The famous 1957-built Ocotillo Lodge (once owned by Gene Autry) has an incredible history of famous guests, including The Rat Pack, Marylin, to name a few. The community offers a fitness room overlooking the enormous pool, one of the largest in Palm Springs. The Ocotillo Lodge, designed by Palmer/Krisel and built by the Alexander Construction Company is near restaurants, casinos, Indian Canyon golf courses, and downtown Palm Springs.
Ocotillo Lodge is a 'condotel', which means that it is sometimes a challenge or even impossible to get financing – contact us for more info on financing. The low monthly HOA dues include all utilities, except for internet. There are no minimum rental rules at the Ocotillo Lodge.
For sale at Ocotillo Lodge, Palm Springs: