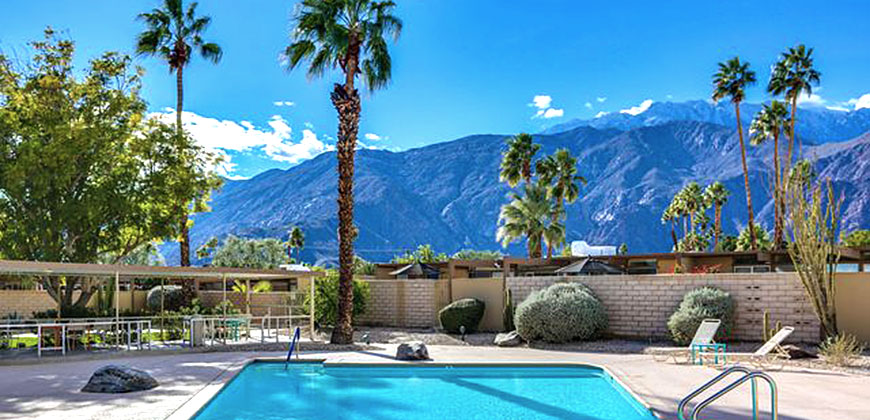 Park Imperial North, Palm Springs, CA
Designed by Barry Berkus and built by local famed tract builder Jack Meiselman in 1961, Park Imperial North offers 51 mid-century modern condos that surround two pools and a spa. Park Imperial North is on lease land, owned by Desert Health Care Foundation, and with a 2057 expiration date. The current land lease is $300 per year.
30 day minimum rental rule applies.
For sale at Park Imperial North, Palm Springs: