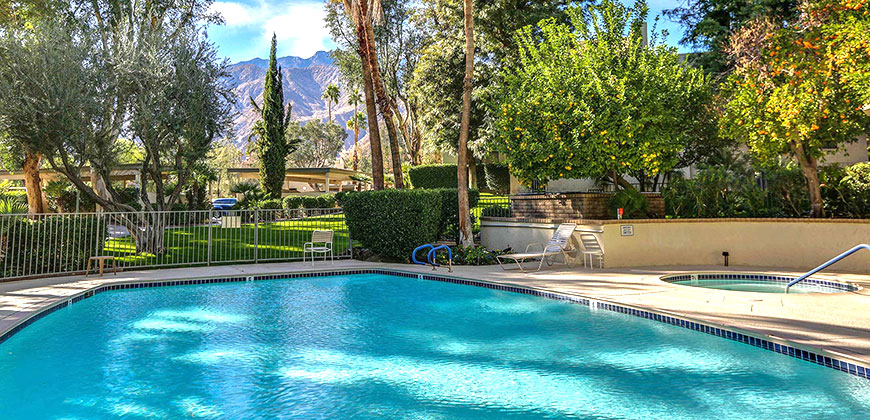 Riviera Gardens, Palm Springs, CA
Located in North Palm Springs, behind the Riviera hotel, the Riviera Gardens sit on a 15+ acre lot. The development includes 221 units, designed and built in 1979, as well as four swimming pools and four spas. The complex is gated with card access for security. The available floor plans range from a 634 sq ft 1 bedroom and 1 bath to the largest 2 bedrooms and 2 baths 1226 sq ft unit. Managed by Personalized Property Management, 760-325-9500.
Vacation rentals are limited to a minimum of 30 days at Riviera Gardens.
Condos for sale at Riviera Gardens, Palm Springs: