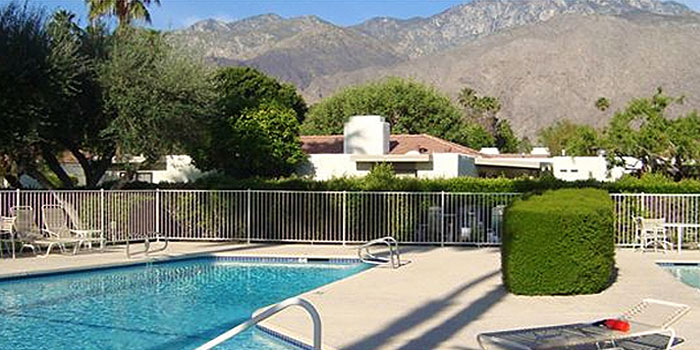 Sunshine Villas, Palm Springs, CA
Sunshine Villas is a gated community located in South end Palm Springs nestled between Mesquite Golf Course and the Senior Center.
The community features wide open green belts, 4 pools and spas, 4 tennis courts (two lighted), and is close to schools, shopping, dining, senior center and casino. The perfect Palm Springs location. Sunshine villas is on lease land with a current expiration year of 2042.
For sale at Sunshine Villas, Palm Springs: