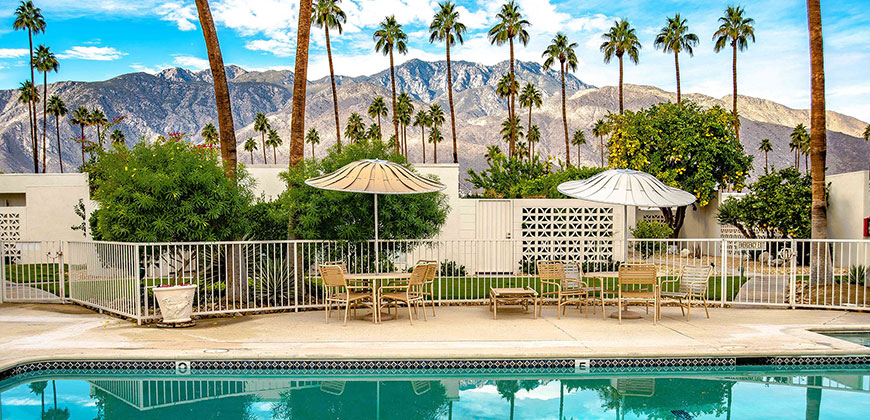 Garden Villas East, Palm Springs, CA
Located on 5 acres in South Palm Springs, the Garden Villas East, offers two community pools and one spa. There are three main floorplans which start with the 1+ bedroom and 2 baths 1361 sq ft unit, and two 2+ bedrooms and 2 baths sitting on 1646 sq ft and 1742 sq ft respectively.
The Garden Villas East have a 30 day minimum rental restriction.
View the sister community, The Sandcliff
For sale at the Garden Villas East, Palm Springs: