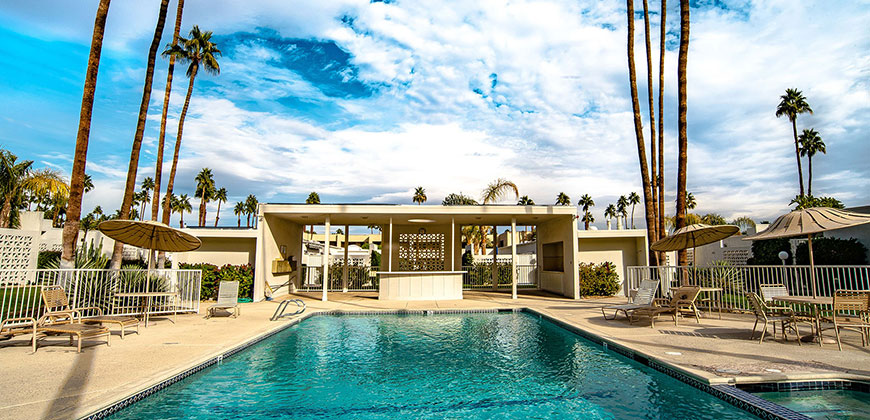 The Historical Sandcliff, Palm Springs, CA
Formerly the Garden Villas West, the Sandcliff is a mid-century modern community located on 5 acres in South Palm Springs. The Sandcliff has two community pools and a spa. The Sandcliff Garden Apartment Homes was  declared a historic district by the Palm Springs Preservation Foundation on February 3, 2016, and benefits from the Mills Act.
There is a 28 day minimum vacation rental restriction at The Sandcliff.
For sale at the Sandcliff, Palm Springs: