reprint from the spaces & 11alive.
Architect Walter S White's midcentury 'wave house' is heading for the auction block in California's Palm Desert – and it has no reserve.
The property, located at 73697 Santa Rosa Way, Palm Desert, was built in 1955.  Famous for its sweeping 'rollercoaster' roofline – which gives it its name – echoes the outline of the Santa Rosa Mountains in the distance.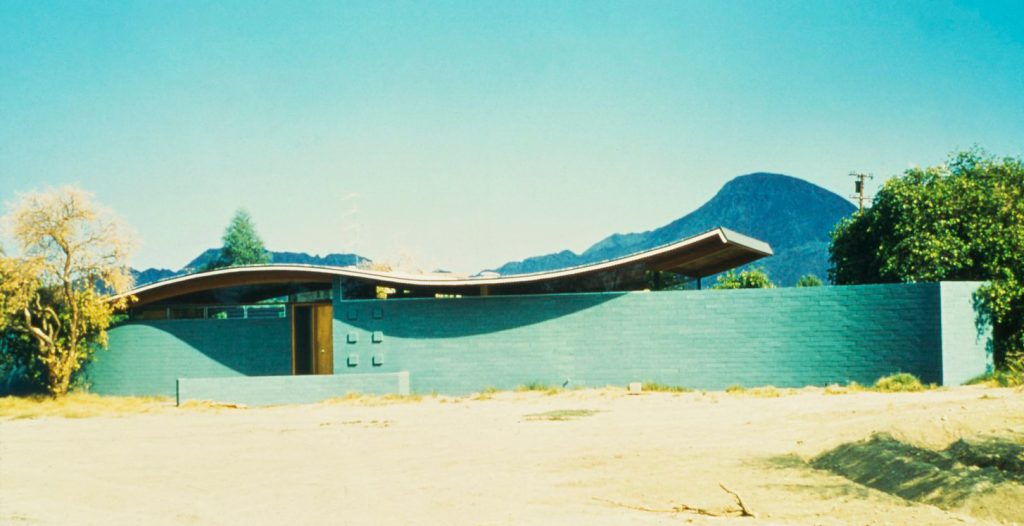 The City of Palm Desert will auction the midcentury property on 24 February at 2pm, during 2018 Modernism Week. There'll be no minimum price or bid for the house, which is valued at around $340,000.
'The city is interested in partnering with a buyer who values Walter White's vision for the Miles Bates House and wants to return the structure to its former glory," says the city's website.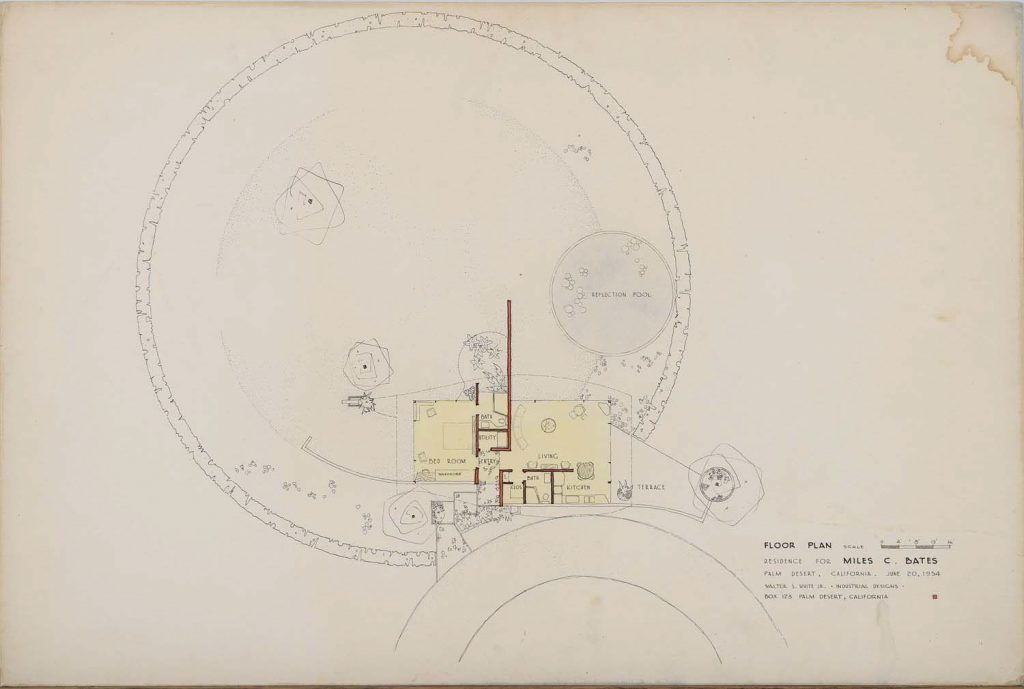 To sweeten the deal, the City of Palm Desert is offering its new owner up to $50,000 to help cover costs of renovating the landmark home, which is currently being touted for local listed status. Lots of elbow grease will be needed to remove 1970s additions and give it a top-to-toe restoration.
The good news is the roof is said to be in salvageable shape, with only small areas of dry rot.
If you are an interested buyer, proceed to obtain a bid package from the City of Palm Desert's website here.