By Jerry Braun – May 2023
The Coachella Valley Firebirds are in the middle of an exciting 2023 AHL Post Season run.
In this their inaugural year, the Coachella Valley Firebirds are having a blazing hot season. They have just won the first round in the post season playoffs as they continue their push for for the Calder Cup, the top prize in the American Hockey League (AHL). Each year, the playoff champion is awarded the Calder Cup, named for Frank Calder, the first President (1917–1943) of the National Hockey League (NHL).
In the postseason Pacific Division Finals, the Firebirds defeated the Calgary Wranglers 3 games to 2 in this best of five game series. The Firebirds won in a high-scoring 6 to 5 overtime game five to advance to the Western Conference Finals. Goal scorers were Jeremy McKenna (who scored two goals), Ville Petman, Jasper Frödén, Gustav "Goose" Olofsson, and Andrew Poturalski. Andrew Poturalski was the hero of game five, scoring his first goal of the Calder Cup Playoffs during overtime to give the Firebirds the series win. He had just returned to the Firebirds lineup after missing 44 games due to injury.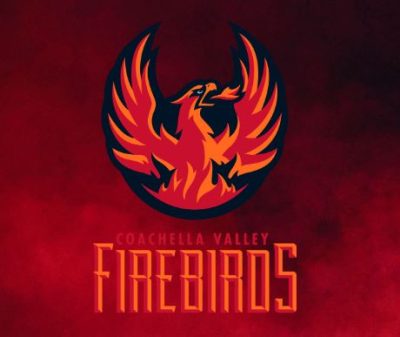 As they have now advanced to the Western Conference Finals, the Firebirds face off against the Milwaukee Admirals, the winner of the Central Division Finals. The first game of this next round of the playoffs is on Thursday, May 25th. If they beat Milwaukee in this best of seven series, the Firebirds will advance to take on the champs of the matchup between the Atlantic Division and the North Division as the race for the Calder Cup continues.
The American Hockey League (AHL) is a professional ice hockey league based in the United States and Canada that serves as the primary developmental league for the National Hockey League (NHL). The Firebirds kicked off its inaugural season last October as the 32nd American Hockey League (AHL) franchise and affiliate of the National Hockey League's (NHL's) Seattle Kraken.
For more information:
www.cvfirebirds.com
https://theahl.com/