Discovering the Enigmatic World of Speakeasy Bars and Other Hidden Gems in Palm Springs, CA
Palm Springs, California, renowned for its vibrant nightlife and rich history, offers a unique twist to bar-hopping enthusiasts with its hidden speakeasy bars. Nestled within this desert oasis are secret venues that embody the spirit of the Prohibition era, transporting visitors to a bygone era of clandestine indulgence and exquisite cocktails.
Speakeasy bars originated during the Prohibition era in the 1920s, when the sale and consumption of alcoholic beverages were outlawed. These hidden establishments became havens for those seeking a night of revelry and discreet socializing. Today, Palm Springs embraces the allure of these secretive venues, recreating the ambiance and charm of the past while offering a modern twist on classic cocktails as well as some new, innovative libations. Here are a few of our favorite, unique watering holes:
Bootlegger Tiki
1101 N. Palm Canyon Dr  •  Website
Nestled along the bustling Palm Canyon Drive, Bootlegger Tiki brings a tropical paradise to the desert. Though not completely hidden, this gem boasts a vibrant Polynesian-themed interior adorned with bamboo, thatch, and vintage tiki décor. Guests can enjoy expertly crafted rum-based cocktails, infused with exotic flavors and served in whimsical ceramic vessels. From the signature Bootlegger's Cup to the refreshing Painkiller, the menu offers a delightful array of libations that transport patrons to a world of tropical bliss.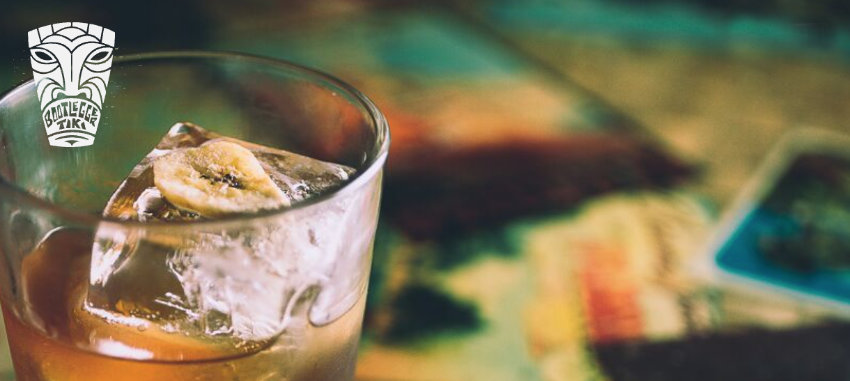 Paul Bar
3700 E. Vista Chino •  Website
Hidden away in an obscure strip mall (look for BAR/FOOD above the door), this stylish and vibrant establishment combines the elegance of a classic French bistro with the relaxed ambiance of a neighborhood bar. With its chic interior, extensive drink menu, and inviting atmosphere, Paul Bar offers a delightful spot for socializing and enjoying quality libations, including one of the best Manhattan in town. With a full kitchen, it is also a very popular happy hour and dinner spot.


PS Air Bar
611 S. Palm Canyon Dr  •  Website
Hidden behind Bouschet wine and liquor store, PS Air Bar offers the unique experience of sipping your favorite cocktails on a private jet. This vibrant destination combines the thrill of aviation with the enjoyment of handcrafted cocktails. With a retro aviation theme, PS Air Bar captures the essence of the golden age of travel, featuring airplane-inspired décor and an open-air setting. Patrons can sip on expertly crafted drinks while taking in the stunning vistas, creating a one-of-a-kind experience that blends the past and present in a truly captivating way.


Seymour's
233 E. Palm Canyon Drive  •  Website
For an exclusive speakeasy experience, Seymour's sets the stage for an evening of sophistication and mystery. Concealed behind an unmarked door within Mr. Lyons steakhouse, this clandestine venue exudes a sense of Old Hollywood glamour. Intimate leather booths, dim lighting, and a curated cocktail menu pay homage to the Prohibition era. Seasoned mixologists skillfully blend classic and innovative concoctions, allowing guests to savor unique flavors and spirits in an ambiance reminiscent of a bygone era.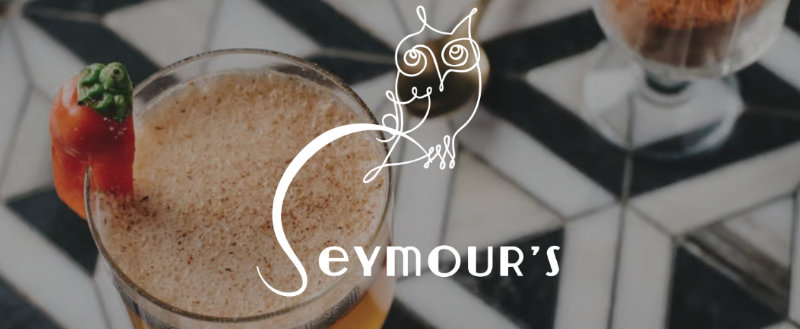 Truss & Twine
800 N. Palm Canyon Drive  •  Website
Located in the heart of Palm Springs' Uptown Design District, Truss & Twine is a hidden gem that combines the allure of a speakeasy with a modern industrial aesthetic. Although not hidden from view, this dark and stylish establishment, adorned with exposed brick, warm wood accents, and a gleaming bar showcases an impressive selection of spirits. Truss & Twine boasts an inventive cocktail menu that showcases the artistry of mixology, ensuring a memorable experience for both seasoned enthusiasts and curious newcomers.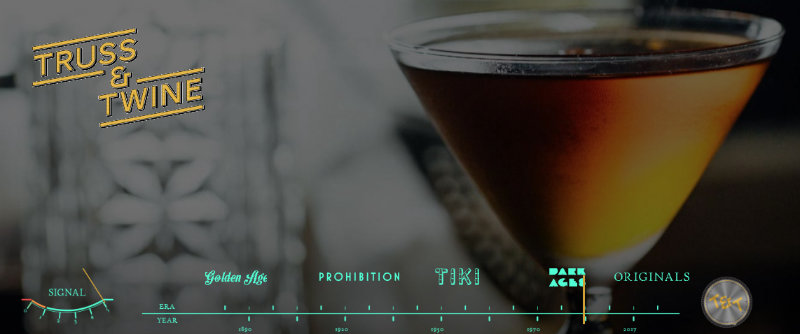 Palm Springs offers a delightful journey back in time while embracing the contemporary craft cocktail culture. From PS Air Bar's jet-setting vibe to Bootlegger Tiki's tropical escapism to Seymour's sophisticated elegance, Truss & Twine's modern-industrial allure, and Paul Bar's swankiness and great food, these unique venues invite visitors to indulge in a clandestine world of refined libations and captivating ambiance.