Palm Springs Modernism Week 2023 Celebrates Everything Midcentury Modern
It's that exciting time of year again for Palm Spring's annual celebration of everything midcentury modern – from architecture, design, art, fashion, and culture. Modernism Week 2023 events run from February 16th through 26th, and tickets are selling fast!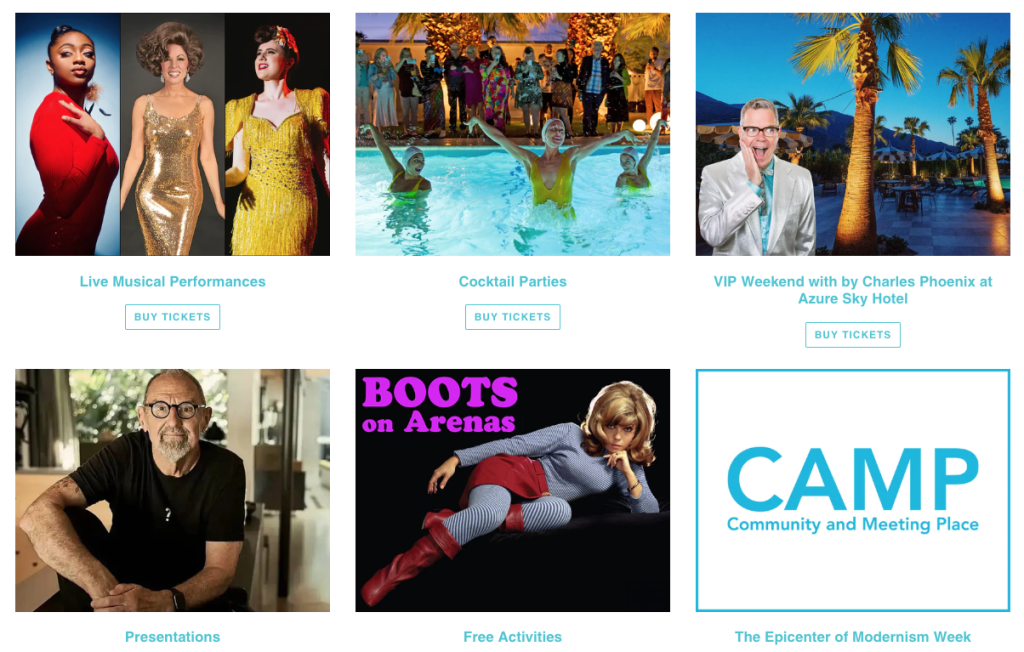 According to the Modernism Week's website, this year's annual 11-day festival will feature "more than 350 events, including the Palm Springs Modernism Show, CAMP, tours of iconic homes in more than thirty neighborhoods, and the popular Signature Home Tour on both weekends."
One of the iconic mid-century homes on tour this year is the ever-popular "House of Tomorrow," designed by William Krisel, and build for the Bob and Helene Alexander family in 1960. Alexander is known as the builder of hundreds of other Krisel-designed homes in other Palm Springs neighborhoods, including Twin Palms, Sunrise Park, the Racquet Club, and Vista Las Palmas. This home is also famous because Elvis Presley and his young wife, Priscilla, leased this house for one night on their honeymoon in May of 1967.
Here is a list of some other highlights of this year's Modernism celebration:
Ever popular Architectural Tours, including walking, biking, and a double-decker bus
Festive cocktail parties and receptions with live music
Educational programs and informative talks at the Annenberg Theater and CAMP Theater
Tours of the historic Annenberg Estate at Sunnylands
A Classic Car Show
Garden tours
All events are open to the public, and many events are free or low cost. Go to www.modernismweek.com for more information.
To purchase tickets for tours, visit here>>
Images courtesy of Modernism Week