By Jerry Braun – January 2023
Who was Walter S. White
Walter S. White (1917-2002) was a respected mid-century modern architect, inventor, and industrial designer. He is known for his innovative construction and design approaches in the creation of space and light with steel, glass and concrete. His work was driven by three major concerns: 1) inexpensive, even do-it-yourself architecture; 2) innovation in construction and materials; and 3) concern for nature and sustainability.
White was an innovator. Fearless in his experimentation, he held patents for innovative construction methods. Some of these methods and patents were about sustainability, which sets him apart from other designers of the day and way ahead of his time. With concern for the local landscape and the earth's environment, he designed buildings that took advantage of their natural settings while caring for the land.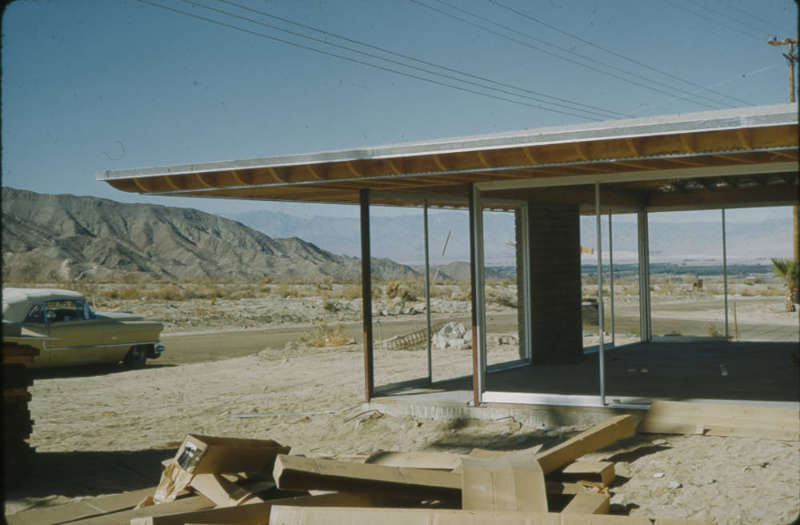 Influenced by his Builder Father and Others
Born January 24, 1917 in San Bernardino, Calif., he was influenced by his father, a carpenter, general contractor and home builder, who shared not only his name but also his love for building. When White, Jr. graduated from high school in 1936, he was already interested in architecture. He enrolled in college, but only stayed one semester. Not one for formal learning, he instead opted for the apprenticeship approach to acquire his architectural and engineering training and experience.
In 1939, White traveled with a friend to Taliesin West, Frank Lloyd Wright's studio in Scottsdale, Arizona, which was under construction at the time. His friend had written a letter to Wright about an internship, and after meeting Wright, both were offered one. Although inspired by Wright, White declined and returned to Los Angeles to continue his work there. In a letter, White later said he decided he would prefer to "view Wright's person and his work from a distance, out of the shadow of the power of his personality."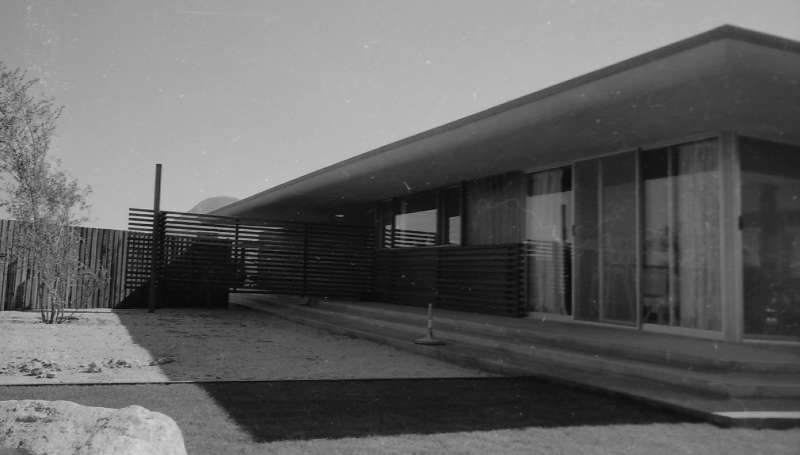 Experience with Some of the Greats
White spent the first ten years of his career honing his technical skills, primarily working for various engineering and architecture firms and builders in Los Angeles. He worked in the offices of noted architects Rudolf M. Schindler, Harwell Hamilton Harris, and Albert Frey. He also spent time during World War II as a structural engineer and designer, including as a machine tool designer for Douglas Aircraft.
After the war, White returned to architecture with an eighteen-month stint with Clark & Frey. By the late 1940s, he was a designer, builder, and developer of a number of desert homes across the Coachella Valley. In the early years of his practice, White focused on designing minimal, inexpensive concrete-block houses for GIs returning from the War. He was also known for designing affordable wooden cabins and prefab steel and wood cabins for mountain sites.
White was prolific in his work. From the late 1940s until 1960, White's architectural archives contain approximately 100 project drawings in the Coachella Valley and roughly the same number for other parts of California. He later moved to Colorado, and there are approximately 150 files for projects in that state from 1960 to 1980. Also, there exist almost another 300 for work in other states and unknown locations.
Silver Spur Ranch in Palm Desert
A prime example of White's work in Coachella Valley is a home built in 1958 in the Silver Spur Ranch development in Palm Desert. 73271 Buckboard Trail demonstrates his use of typically strong lines and open, but defined spaces. Hidden steel columns support expanses of glass in the main living area and primary bedroom.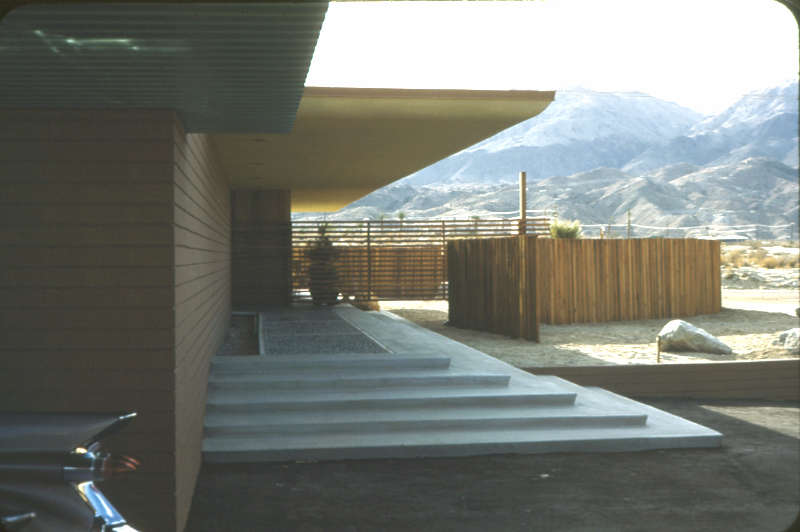 The structure incorporates brick, concrete and walls of glass in its design to create indoor-outdoor living spaces, and interior clerestory windows provide spaciousness and light throughout. A raised concrete platform encircles the home. A long interior block wall runs from the bedrooms past the entrance, turns into the living room, and continues outdoors and past the patio where it meets another wall of pierced concrete block. There is a shallow sunning pool next to the primary bedroom, which has been converted to a fountain.
For more information on this house or other mid-century modern icons, send me a note using the "message me" button. 👆🏻
Sources of Information about Walter S. White:
Walter S. White: Inventions in Mid-Century Architecture, a book by Volker M. Welter
Walter S. White Papers, Architecture and Design Collection; Art, Design & Architecture Museum; University of California, Santa Barbara.