Desert X is Back! Enjoy Large-scale Art Installations throughout Coachella Valley
Desert X, the biennial outdoor art exhibition is back again this year in Coachella Valley for a fourth round of installations. Happening every two years since 2017, this self-guided exhibition of contemporary art opened in early March and runs through May 7th.

This year, the exhibition features ten large-scale art installations and touches on a variety of themes. Art can be viewed in multiple locations throughout the Coachella Valley, including Sunnylands Center and Gardens in Rancho Mirage, Portola Road in Palm Desert and the James O. Jessie Desert Highland Unity Center in North Palm Springs and several other locations.
A Brief Overview of Desert X
According to its website, the Desert X is produced by The Desert Biennial and is a non-profit charitable organization founded in California. Its mission is "to create and present international contemporary art exhibitions that engage with desert environments through site-specific installations by acclaimed artists from around the world."
Further, guiding purposes and principles of the Desert X include:
Presenting public exhibitions of art that respond meaningfully to the conditions of desert locations, the environment and indigenous communities;
Promoting cultural exchange and education programs that foster dialogue and understanding among cultures and communities about shared artistic, historical, and societal issues; and
Providing an accessible platform for artists from around the world to address ecological, cultural, spiritual, and other existential themes.
Download the app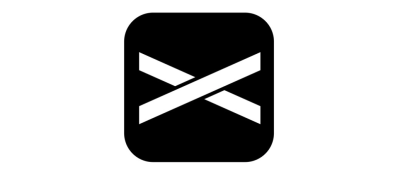 Film Documentary
Desert X 2021 – The Film is a documentary and a filmic catalog to allow audiences from around the world to better understand and enjoy the Desert X exhibition in the Coachella Valley from 2021. Here's the 30 second trailer of the film: https://desertx.org/dx/desert-x-21/dx21-the-film
The full 56 minute film is on view here as part of KCET's original series ARTBOUND.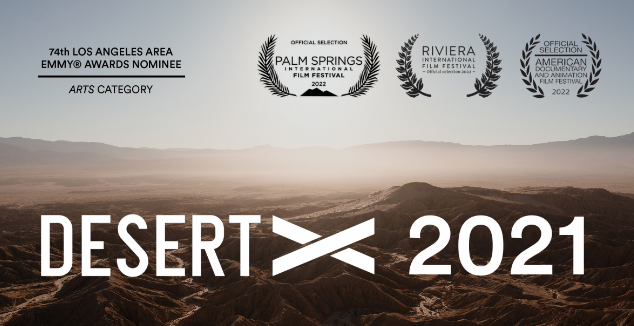 Since some installations are reached by trekking out at least a quarter-mile or more through desert terrain, Desert X organizers suggest that you pack a hat, water, sunscreen and dress in comfortable clothes and closed-toe shoes.
For more information, a complete list of installations and a map, go to desertx.org.