Have you been to restaurant Eight4Nine in Palm Springs, CA?
With beautiful indoor and outdoor dining areas and a spacious, trendy bar, Eight4Nine Restaurant and Lounge, located in the fashionable Uptown Design District of Palm Springs at 849 North Palm Canyon Drive, is a hip and fun place to eat or enjoy a cocktail with friends.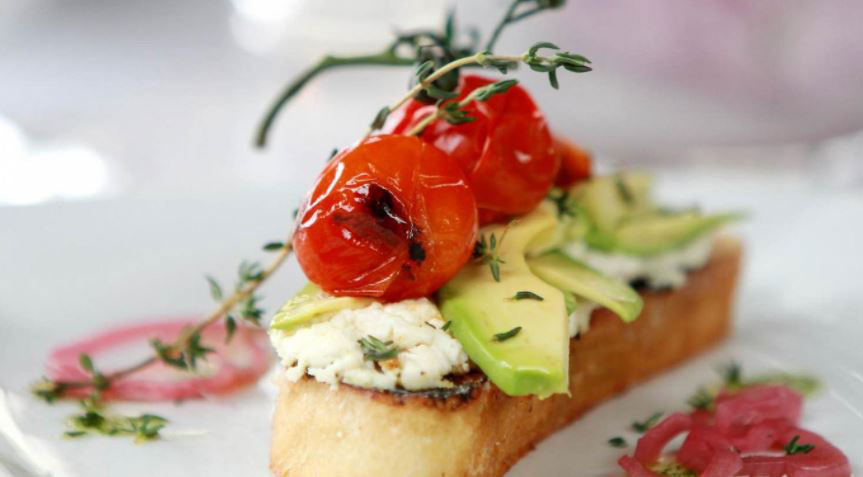 Eight4Nine offers a fun atmosphere, both in the elegant indoor rooms and on the beautiful and spacious outdoor patio. In addition to taking advantage of our perfect Palm Springs weather right now, sitting on the beautiful outdoor patio also allows you to bring your furry friends along to enjoy the experience as pups are welcome outside.
An experienced and friendly staff is on hand to make sure that your dining experience is just right for lunch, dinner or weekend brunch, with a wide variety of delicious menu options.
Here are some of our favorites:
For starters, the Beet Salad with goat cheese and walnuts is beautiful and delicious. Another great choice is the Corn and Crab Chowder. For lunch, the Ground Tenderloin Eight4Nine Burger is killer, and Applewood Bacon adds an extra flavor hit. Two great salad choices are the Salmon Nicoise and the Eight4Nine Cobb. And for dinner, try the Beef Tenderloin or the Misoyaki Glazed Sea Bass, both delicious. And, a brunch favorite is the Egg White Frittata with chicken, mushrooms and goat cheese.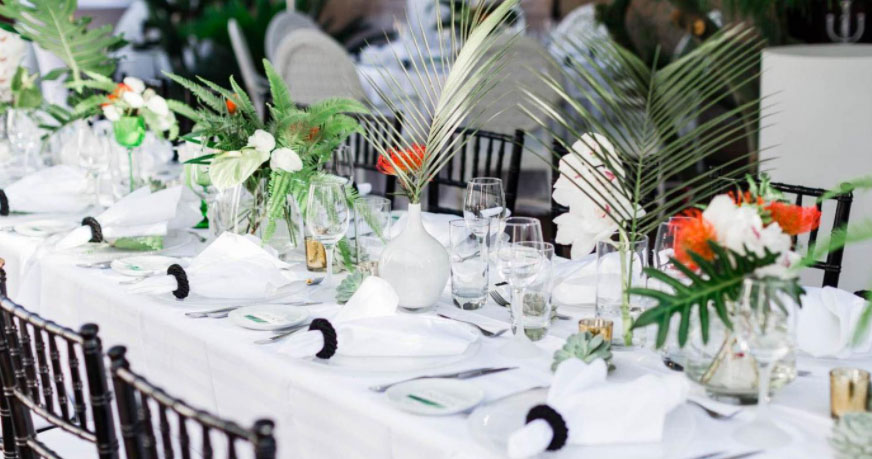 The restaurant is following Covid-19 guidelines for your safety, and they are also offering curbside pickup and delivery service at this time. Go to www.eight4nine.com to see the full menu, restaurant hours, and to order online.
By Jerry Braun.  Images courtesy of Eight4Nine Restaurant and Lounge website.
* We have no affiliation with Eight4Nine Restaurant and Lounge. These recommendations represent our personal preferences.