What to know about Indian Lease Land versus Fee-simple Land when buying a new home in Palm Springs, CA
When purchasing property in parts of Palm Springs and some other areas of the Coachella Valley (including Cathedral City and Rancho Mirage), buyers should know the difference between "Fee Land" and "Lease Land." With Fee Land, you own the land and the buildings situated on it. For homes and condos on Lease Land, you only own the structures, but not the land on which they are built. These leases can either be an Indian land lease or a private developer lease.
According to the Bureau of Indian Affairs (BIA) website, "An Indian land lease on the Agua Caliente Indian Reservation is a contract between the Indian Landowner and the lessee. The landowner conveys the right to use and occupy the property in exchange for rent… and may be negotiated for any period of time but may not exceed 99 years."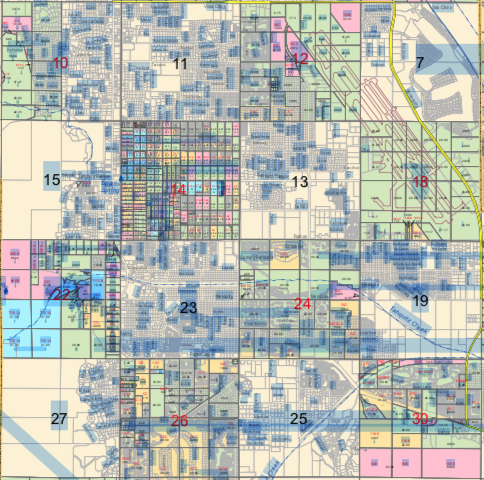 Knowing the type of land your home is on is critical because this can also significantly impact the pricing and value of your property. Typically homes on Lease Land cost less (we've seen variations between 10-30%) because you don't own the land on which your home or condo is built. The home buyer may be able to afford more, but is obligated to pay an annual lease payment to the owner of the land.
Financing your purchase
If you are financing the purchase of a property on Lease Land, it is important to consider the term of the lease and potential impact on resale in the future. A 15-year mortgage requires a minimum remaining lease term of 20-years, and a 30-year mortgage requires a minimum lease term of 35-years. And, it is recommended that you use a local lender which who knows the market and is familiar with the closing process for Lease Land.
The Closing Process
If your home is on Indian Lease Land, this also affects the closing process when purchasing or selling it. According to the Agua Caliente Tribal website, when closing on a property on Lease Land, an application must be completed and submitted to the Agua Caliente Indian Reservation (ACIR). The initial review process typically takes ten business days, but rush processing is also available if necessary. Visit the Agua Caliente Band of Cahuilla Indians website for processing instructions and more information.
Note that parts of Palm Springs also has some private and corporate land leases. Although rare, as a buyer you should ensure you are working with a knowledgable Realtor for your purchase.