Once home to the beloved bandleader and musician, Lawrence Welk, this mid-century home in the El Mirador neighborhood of Palm Springs is just under 2,800 sq.ft. and sits on over a third of an acre.
It was originally built in 1952 as a spec house by Palm Springs builder Joe Pawling, who collaborated with architect Herbert Burns on several projects. Burns' influence is evident in some original features throughout. The gated property allows for maximum privacy.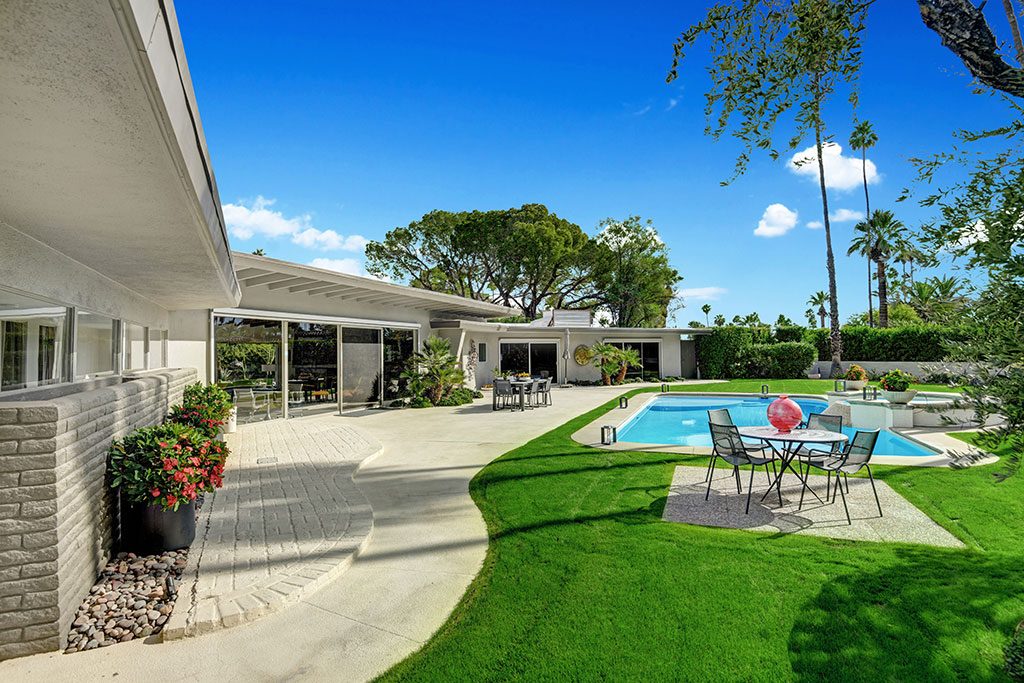 JR Roberts, a preservationist who has served on the Palm Springs City Council, Palm Springs Planning Commission and Palm Springs Modern Committee, purchased the property "as is" in 2018 and spent last year thoughtfully returning this three bedroom, three bath, gem to its original glory. 
To research its roots, Roberts relied on postcard pictures of the house and used some vintage private photos, graciously provided to him by a musician friend, who happens to be the nephew of the Lennon Sisters (the famous 1950s pop group and regulars on The Lawrence Welk Show), all of whom were frequent visitors when it belonged to Welk.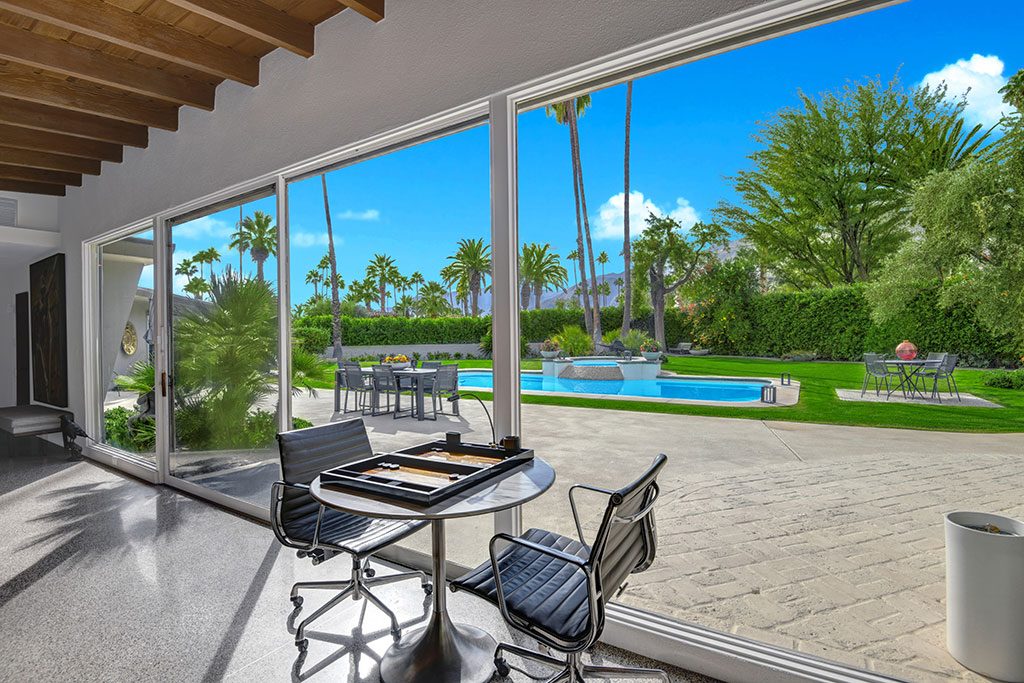 The extensive renovation includes a new roof, plumbing and electrical. Many new windows and doors were installed to match the originals. Roberts removed many of the unfortunate alterations from the past 30 years, including red brick wainscoting, faux columns and aluminum sliding windows, to name a few. In addition, the old shag carpeting was replaced with beautiful, poured terrazzo floors to accentuate the warm mid-century vibe. The kitchen includes St. Charles cabinets, modern counters and appliances. Bathrooms feature original and vintage fixtures alongside modern counters and cabinets. 
The house is strategically positioned on the property to take maximum advantage of stunning southwest mountain views from nearly every room, as well as the private front yard, patio, pool and spa. The backyard was transformed into a sculptural cactus garden with a lounge area surrounding a gas fire pit. 
The Welk Residence is designated as a Class 1 historic property and benefits from the Mills Act. For more information, contact Alex Dethier, on text/phone 760.808.3300.
Photos: Ruben Vargas Jr