By Jerry Braun, September 2022
Big News! Here's a new, convenient way to get your house on the market fast.
Eighty percent of today's home buyers are looking for move-in ready homes. I'm happy to say that there's a new service available to help home sellers present their homes in fashion that most home buyers want to see.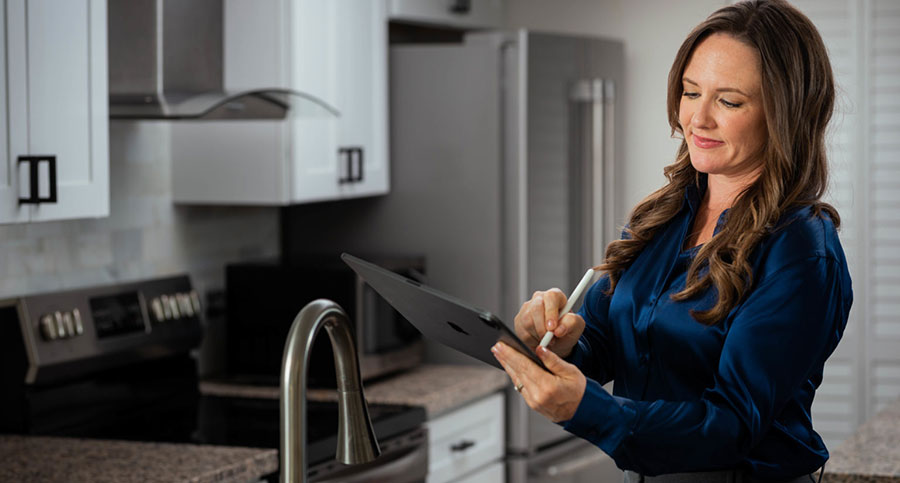 Image Courtesy of Curbio.com
Curbio is a new service that's available to help sellers get their properties ready for market in a completely turnkey way, from start to finish. Curbio and Berkshire Hathaway HomeServices have joined forces to be Bennion Deville's in-house concierge partner. I'm pleased to offer this service to homeowners getting ready to listing their homes to make their lives easier and sell their homes faster.
Here's how it works for you
Curbio is a pre-sale home renovation company that helps you transform your property into the move-in-ready listing most buyers are looking for. And, the best part is that you don't pay them for their services until your house sells.
The renovations Curbio does are designed to appeal to most buyers, increase sale price, and maximize your net proceeds. Because homes that are outdated or in need of repair often attract low-ball offers and sit on the market for months, it's important that you present your home in the best possible way.
Curbio helps you get your home ready for market so it will appeal to the largest segment of potential buyers and bring you top dollar for your home. And you won't have the upfront costs or frustrations of working with a traditional home improvement company. Curbio will transform your property into the move-in-ready listing buyers are looking for, and you don't pay them until you close.
Curbio can do it all
From landscaping and painting to a kitchen remodel, they take care of everything. Your Project Manager will oversee the entire renovation, so you won't need to make design choices or lift a finger. And again, you won't pay a dime until settlement.
If you'd like more information about Curbio and how it can help you get your home ready for market in the best possible fashion, visit curbio.com