By Jerry Braun, July 2022
Oswit Land Trust Creates a Nature Preserve in the Heart of Palm Springs
Here's some exciting news for Palm Springs! Oswit Land Trust has secured the over 100 acre Mesquite Golf Course to be converted into a nature preserve. The Trust is also actively pursuing the purchase of the neighboring, long-shuttered Bel Air Greens Golf Course to be included in the project.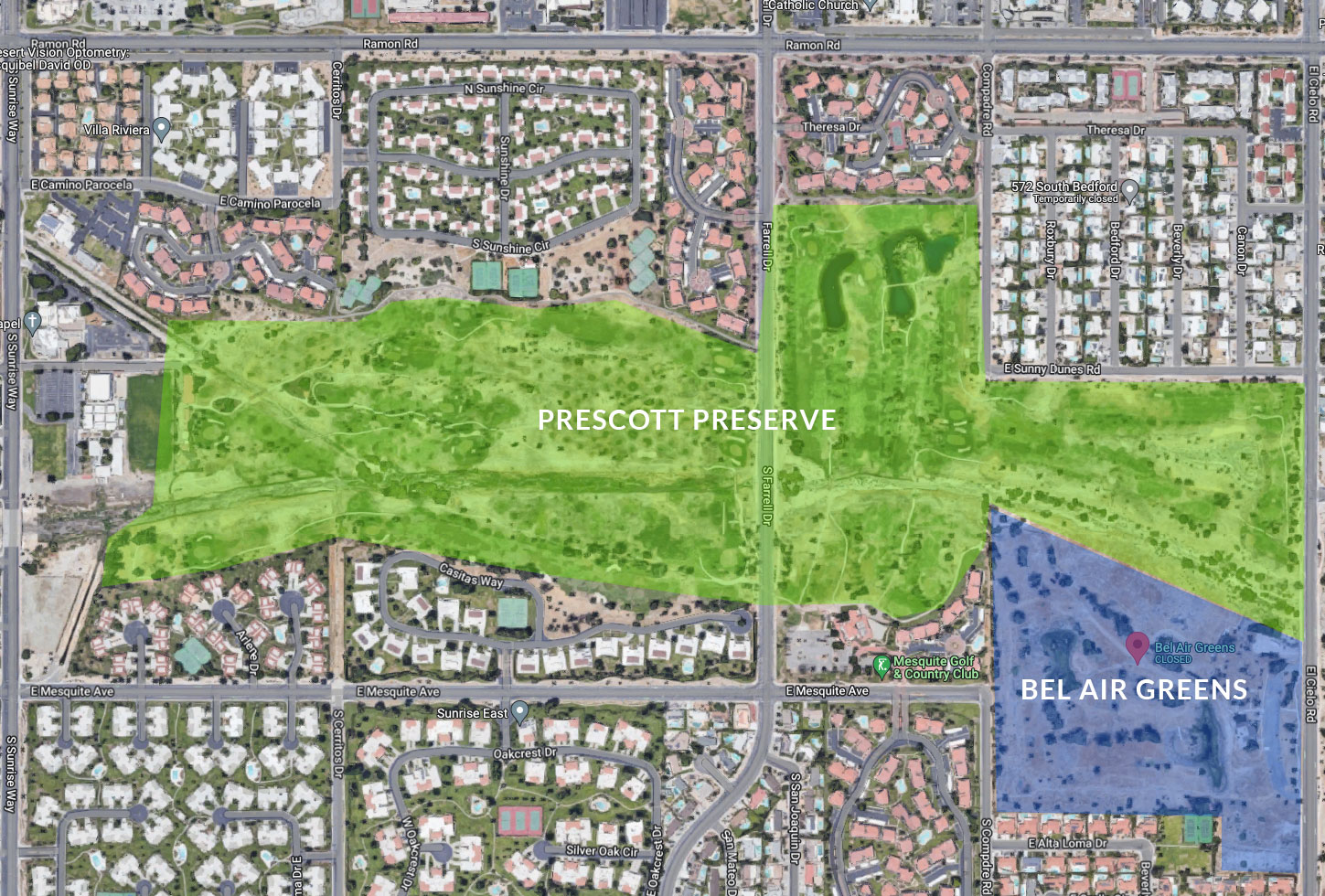 This project will create a natural, desert nature preserve within the city limits of Palm Springs. Jane Garrison, executive director and founder of Oswit Land Trust, says this effort is "the largest desert restoration project in California." It will be called the Prescott Preserve, after longtime Palm Springs resident Brad Prescott, whose Prescott Foundation purchased the golf course and donated it to the Oswit Land Trust.
The preserve will include areas for public use as well as designated wildlife-only areas. Preliminary plans also call for walking paths, lush gardens, butterfly gardens, educational signage, floating docks for migratory birds, and a memorial forest where desert trees can be dedicated to the memory of a loved one. There are also plans to convert a maintenance building on the property into an education and nature center.
Aren't you proud to live in a town where the generosity of many makes such a great impact for us all today and for future generations?