One of the perks of working with the Paul Kaplan Group is to hang out with cool clients … some even take you around to view properties in their time machine. Love my job!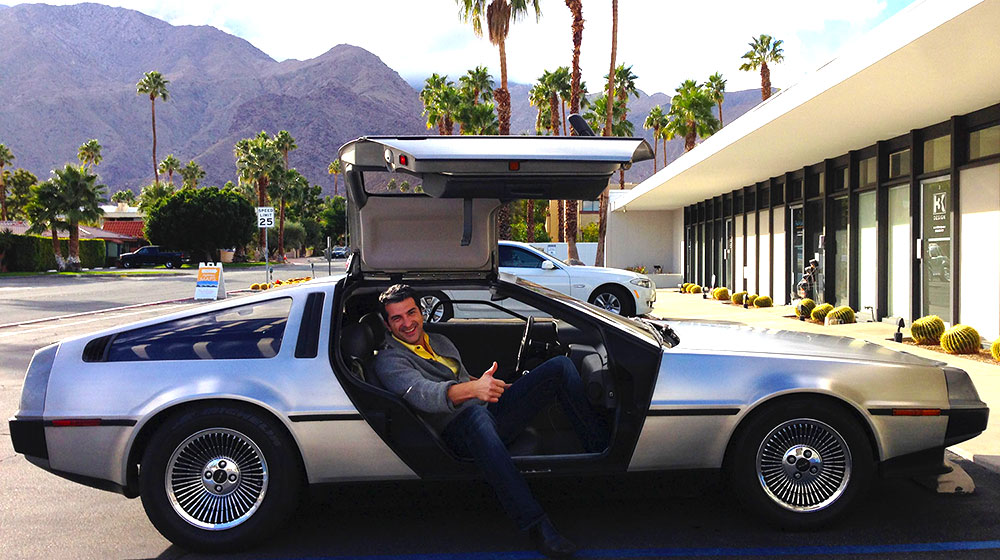 Of course, what better house to view in a stainless steel DeLorean, THE time machine, than Donald Wexler and Richard Harrison's 1962 Steel House #4, a City of Palm Springs designated Class 1 Historic property.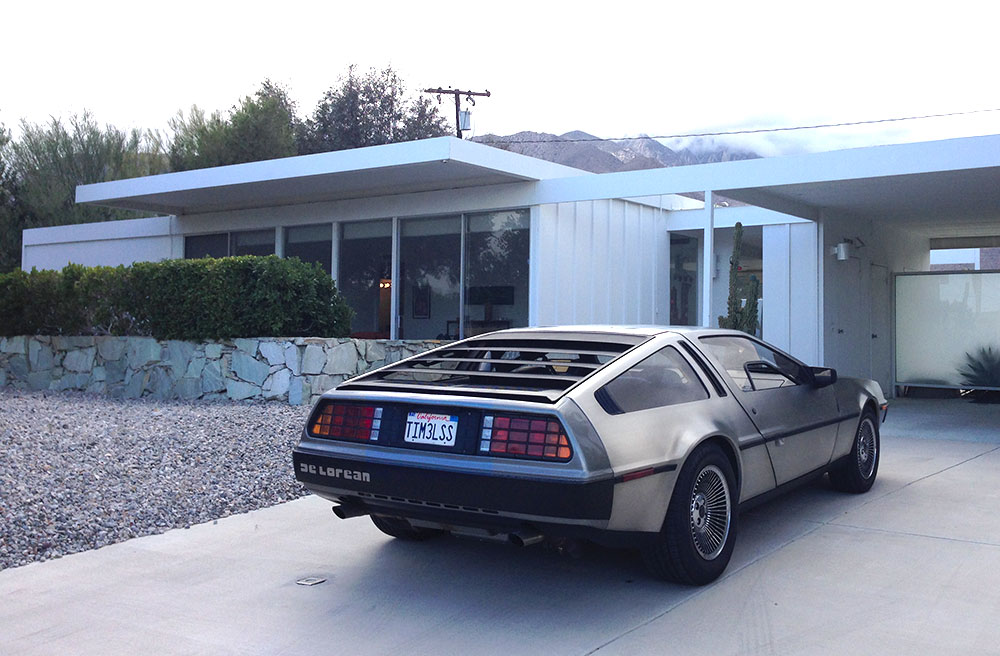 Note the license plate: "Timeless"
My only regret is that we never did make it to 88 mph… maybe next time.